Hyundai Tucson: Tires_Wheels- Removal
Remove the rear wheel and tire (A).
WARNING
Be careful not to damage the hub bolts when removing the rear wheel and tire (A).
Front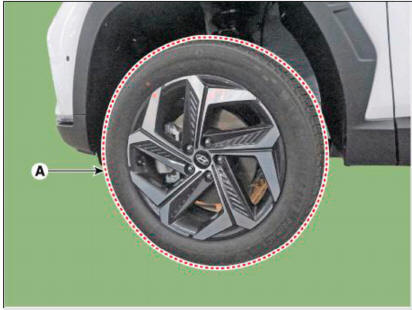 Rear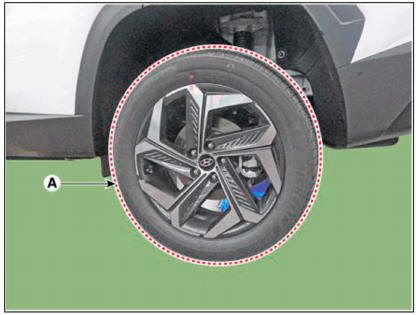 Installation
Install the rear wheel and tire (A).
Front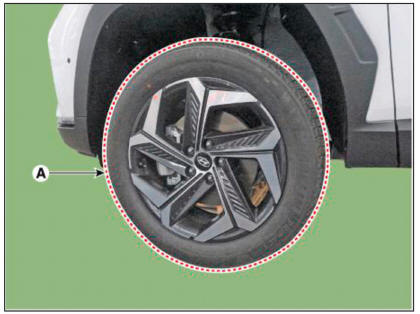 Rear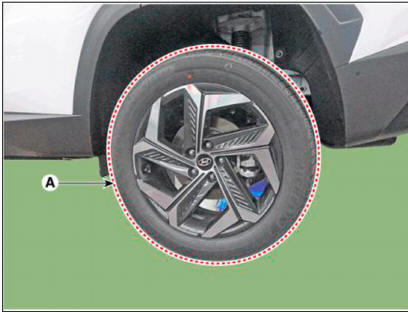 Tighten the hub nuts as follows.
Tightening torque : 107.9 - 127.5 N.m (11.0-13.0 kgf.m, 79.6 - 94.0 lb-ft)
WARNING
When using an impact gun, final tightening torque should be checked using a torque wrench.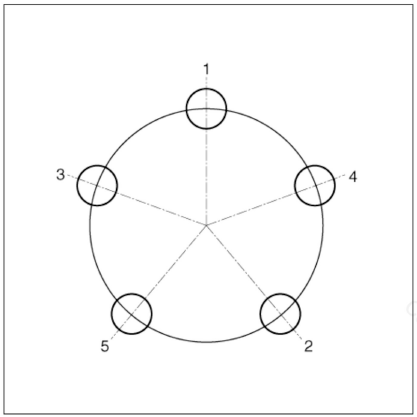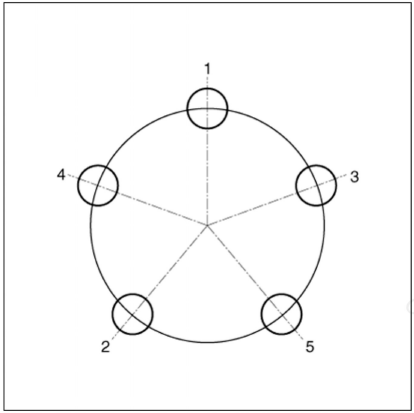 WARNING
If the vehicle starts within 19 minutes after the replacement of the wheel of the stopped vehicle, the TPMS Malfunction Indicator 011 the instrument cluster illuminates.
The above symptom is due to communication failure between the BCM and the replaced TPMS ID.
This communication failure indicator turns off in 19 minutes after the vehicle stops through the BCM's automatic learning process of TPMS ID.

(When driving the vehicle after stopping for over 19 minutes, the indicator turns off automatically.)
READ NEXT:
Jack up the vehicle. Measure the wheel Run-out by using a dial indicator as illustration below. If measured value exceeds the standard value, replace the wheel. Adjustment When using a commercially available computerizedwhee
Tire Under Inflation / Leak Warning. Turn on condition When tire pressure is below allowed threshold When rapid leak is detected by the sensor. Indicates that tire needs to be re-inflated to placard pressure / repaired.
SEE MORE:
The power liftgate open/close button automatically opens and closes the liftgate. Before using the power liftgate The power liftgate operates when the gear is in P (Park) with the Engine Start/ Stop button in the ON position. However, the lift
Terminal Function Connector B10-A Connector B01-B Removal Turn ignition switch OFF and disconnect the battery (-) terminal. Remove the 48V battery assembly. (Refer to 48V Battery System - "Repair procedures")