Hyundai Tucson: Parking Brake System
Components
Lever Type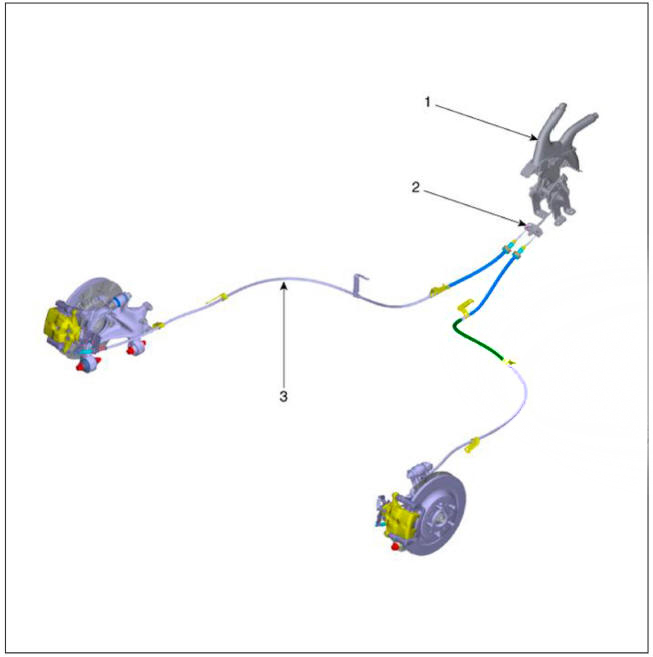 Parking brake pedal assembly
Equalizer assembly
Parking brake cable
Pedal Type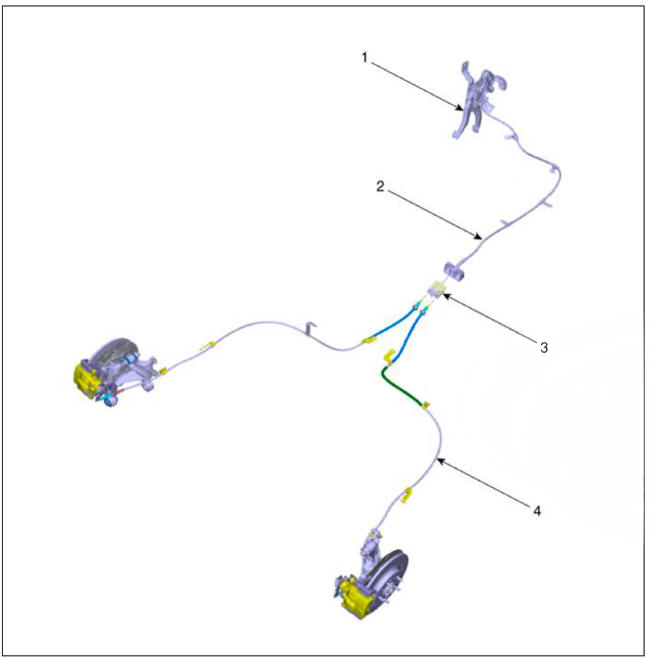 Parking brake pedal assembly
Front parking brake cable
Equalizer assembly
Rear parking brake cable
Removal
Disconnect the (-) batteiy terminal.
Release the parking brake.
Remove the crash pad lower panel.

(Refer to Body - "Crash Pad Lower Panel")

Remove the Integrated Central Control Unit (ICU).

( Refer to Body Electrical System - "Relay Box (Passenger Compartment)")

Disconnect the parking brake switch connector (A).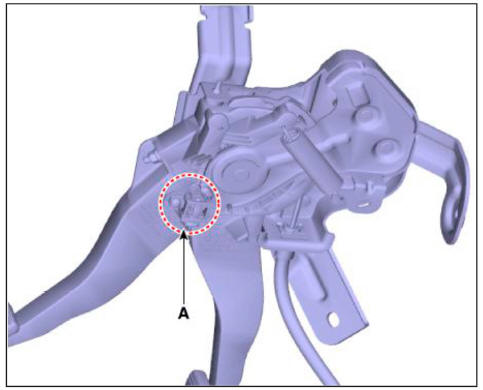 Separate the parking brake cable (A) by removing the nut and retaining clip (B).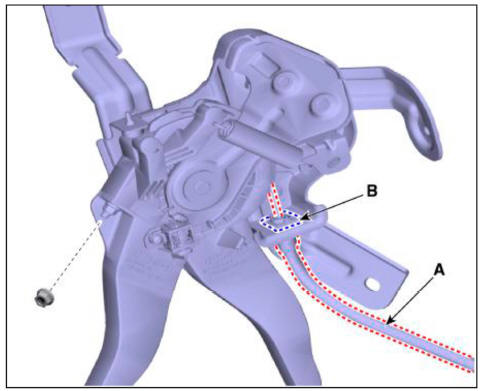 Remove the bolts and nut remove the parking brake pedal assembly (A).
Tightening torque : 19.6 - 29.4 N m (2.0 - 3.0 kgf m, 14.5 - 21.7 lb ft)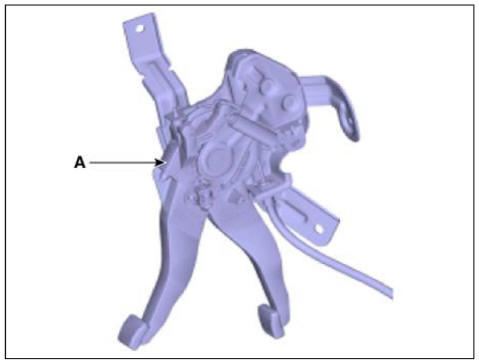 Installation
Install in the reverse order of removal.
After the installation, check the operation status of the parking brake and brake switch.
READ NEXT:
Adjustment WARNING After disassembling/assembling the caliper body or replacing the caliper, parking brake cable or brake disc, re-adjust the parking brake. To fit the cable, follow one of these procedures. Apply a parking brake fully
WARNING After disassembling/assembling the caliper body or replacing the caliper, parking brake cable or brake disc, re-adjust the parking brake. Remove the floor console assembly. (Refer to Body - "Floor Console Assembly") For
Removal Disconnect the negative (-) battery cable. Release the parking brake. Remove the floor console assembly. (Refer to Body - "Floor Console Assembly") Remove the cable retainer and remove the parking brake cable (A). WAR
SEE MORE:
Inspect the piston ring side clearance. Using a feeler gauge, measure the clearance between new piston ring and the wall of ring groove. Piston ring groove width dimension of piston No.1 ring : 1.230 - 1.250 mm (0.0484 - 0.0492 in.) No.2 r
Removal WARNING When lifting a vehicle using a lift, be careful not to damage the lower parts of the vehicle (floor under cover, fuel filter, fuel tank, canister). (Refer to General Information - "Lift Point") Loosen the front w