Hyundai Tucson: Parking Brake Pedal Stroke
Adjustment
WARNING
After disassembling/assembling the caliper body or replacing the caliper, parking brake cable or brake disc, re-adjust the parking brake.
To fit the cable, follow one of these procedures.
Apply a parking brake fully more than 3 times
With full operation, hold the parking brake for 1 to 2 hours.
After fitting the cable, adjust the adjustment nut so that the stroke is 5 - 6 notch when operating the pedal at 30kgf.
WARNING
For the BIR type, adjust the adjustment nut of the lever assembly so that the sum of the O / P lever on the rear caliper side and the stopper (LH / RH) angle is within 3.0 mm (0.11 in).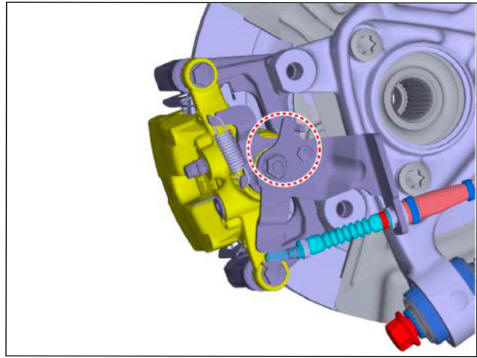 Make sure that there is no gap between adjustment nut and clip after adjusting the parking brake.
Make sure that the brakes are not drag.
Check whether the wheel operates smoothly.
Perform driving test.
Removal
Disconnect the negative (-) battery cable.
Release the parking brake.
Remove the floor console assembly.

(Refer to Body - "Floor Console Assembly")

Remove the cable retainer and remove the parking brake cable (A).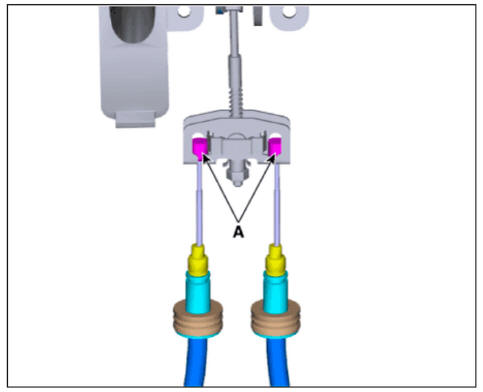 Disconnect the parking brake switch connector (A).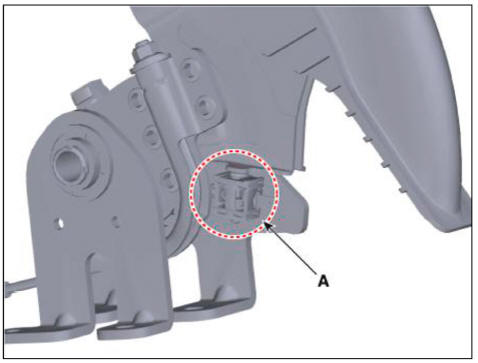 Remove the parking brake lever assembly (A) after loosening the bolts.
Tightening torque : 19.6 - 29.4 N m (2.0 - 3.0 kgfrn, 14.5 - 21.7 lb ft)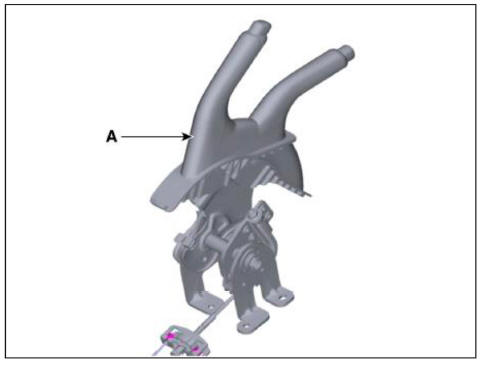 Installation
Install in the reverse order of removal.
After the installation, check the operation status of the parking brake and brake switch.
Adjustment
READ NEXT:
WARNING After disassembling/assembling the caliper body or replacing the caliper, parking brake cable or brake disc, re-adjust the parking brake. Remove the floor console assembly. (Refer to Body - "Floor Console Assembly") For
Removal Disconnect the negative (-) battery cable. Release the parking brake. Remove the floor console assembly. (Refer to Body - "Floor Console Assembly") Remove the cable retainer and remove the parking brake cable (A). WAR
Front cable Disconnect the (-) batteiy terminal. Release the parking brake. Remove the crash pad lower panel. (Refer to Body - "Crash Pad Lower Panel") Remove the Integrated Central Control Unit (ICU). (Refer to Body Elect
SEE MORE:
Install the intake CVVT (A). Install the CVVD assembly (A). WARNING After installing the CVVD, check whether the swing arm is separated or is installed correctly. When installing the intake camshaft, spray the engine oil
Components Rear drive shaft Removal WARNING When lifting a vehicle using a lift, be careful not to damage the lower parts of the vehicle (floor under cover, fuel filter, fuel tank, canister). (Refer to General Information - "L