Hyundai Tucson: Input shaft speed sensor
Components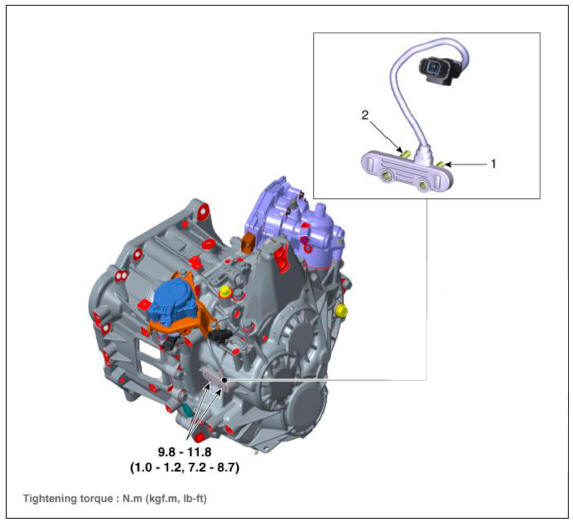 Input shaft speed sensor 1 (Odd)
Input shaft speed sensor 2 (Even)
Specification

Circuit Diagram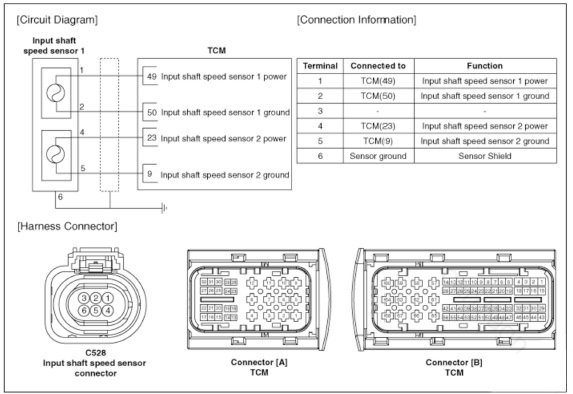 Removal
Turn ignition switch OFF and disconnect the negative (-) batteiy cable.
Remove the air cleaner assembly and air duct.
(Refer to Engine Mechanical System - "Air cleaner")
Disconnect the input speed sensor connector (A).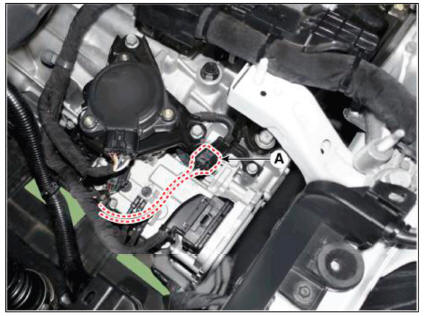 Remove the clutch actuator assembly.
(Refer to Dual Clutch Transmission Control System - "Clutch Actuator & TCM Assembly")
Remove the input shaft speed sensor after removing the bolts (A).
Tightening torque : 9.8 - 11.8 N.m (1.0 - 1.2 kgf.m, 7.2 - 8.7 lb-ft)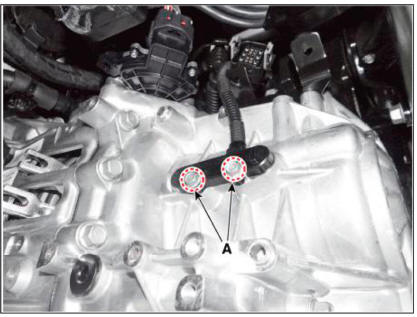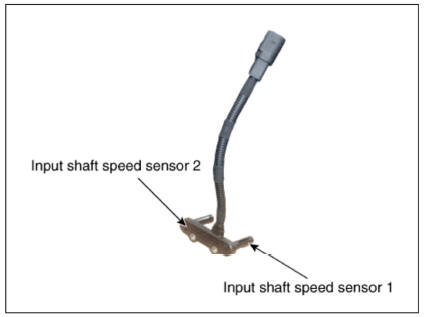 Installation
To install, reverse the removal procedure.
WARNING
Before installing the input speed sensor,check the assembled state of the O-rings (A) and should apply gear oil to the surface of O- rings.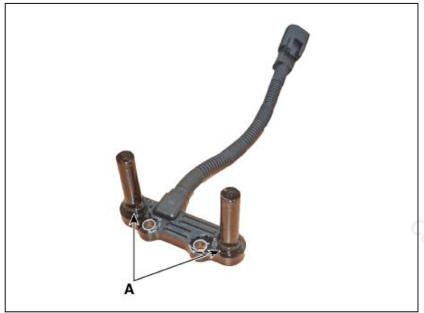 Description
Controls the 4 position of P( Parking), R. N. D using the rotation of the motor of according to the electric signal when the shift button is operated.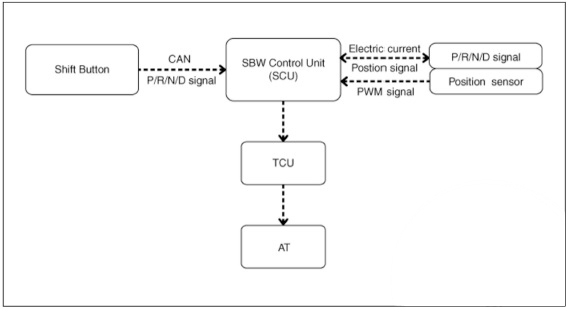 Specification

Connector and Terminal Function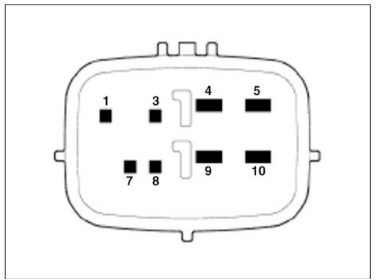 Circuit Diagram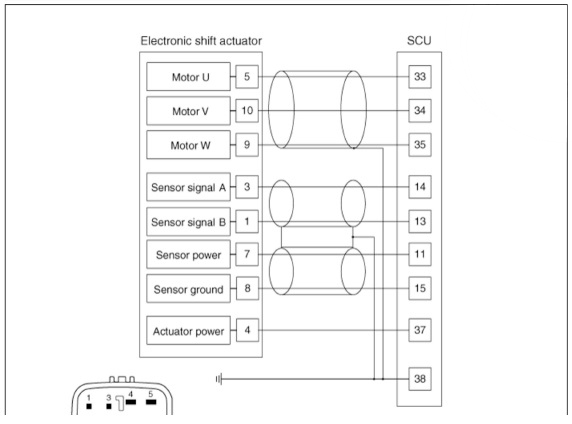 READ NEXT:
Removal Turn ignition switch OFF and disconnect the negative (-) batteiy cable. Remove the air cleaner assembly and air duct. (Refer to Engine Mechanical System - "Air cleaner") Disconnect the electronic shift actuator connecto
Installation Check that the shaft is in the "N" position. Install the position sensor (A) and then lightly tighten the bolts. Install the position sensor "N" fixing SST(No.:09430-2Cl 10). Tighten position
Components Clutch housing Engagement bearing 2 (Even) Egnagement bearing 1 (Odd) Engagement bearing sleeve Clutch engagement fork Removal Remove the dual clutch transmission from the vehicle (Refer to Dual Clutch Transmissio
SEE MORE:
Warning Lamp Behavior after Ignition On As soon as the operating voltage is applied to the SRSCM ignition input, the SRSCM activates the warning lamp for a LED lamp check. The lamp shall turn on for 6 seconds during the initialization phase an
Lane Keeping Assist is designed to help detect lane markings (or road edges) while driving over a certain speed. Lane Keeping Assist will warn the driver if the vehicle leaves the lane without using the turn signal, or will automatically assist