Hyundai Tucson: Ignition System - Description
The ignition coil is a kind of small transformer that transforms the battery voltage to 30 kV or more to create a spark in the spark plug gap in the cylinder.
The igniter embedded in the ignition coil includes the power transistor and it is an electronic switch whose electric current is controlled by the Engine Control Module (ECM) signal.
The ignition timing is controlled by the ECM and the standard ignition timing data depending on the engine operating condition is stored in the ECM memory.
The engine operating conditions (speed, load, warm-up state, etc.) are detected by the various sensors.
Based on these sensor signals and the ignition timing data, when the ECM applies the ignition signal to the ignition coil for a certain period of time, igniter is energized and current flows and rises gradually to the primary coil and the magnetic filed is produced.
When the current in the primary coil is cut off by the ignition signal of the ECM, the rapid change of the magnetic flux by the mutual induction action is induced to the secondary coil and high voltage is generated depending on the coil winding ratio.
This high voltage generated from the secondary coil is caught in the spark plug gap and discharges as the electric field is destroyed to generate a spark.
Troubleshooting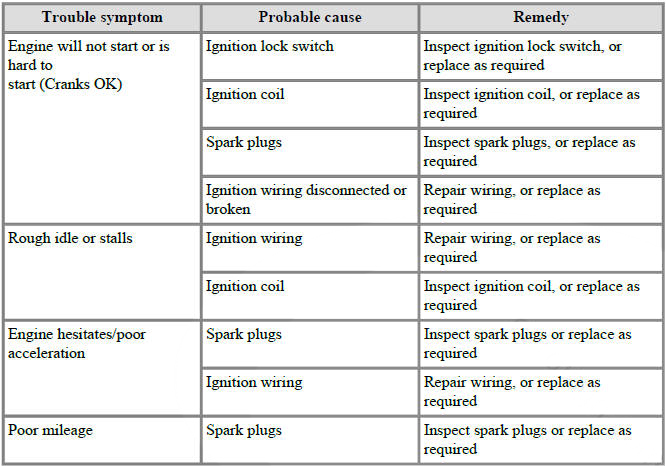 Schematic Diagrams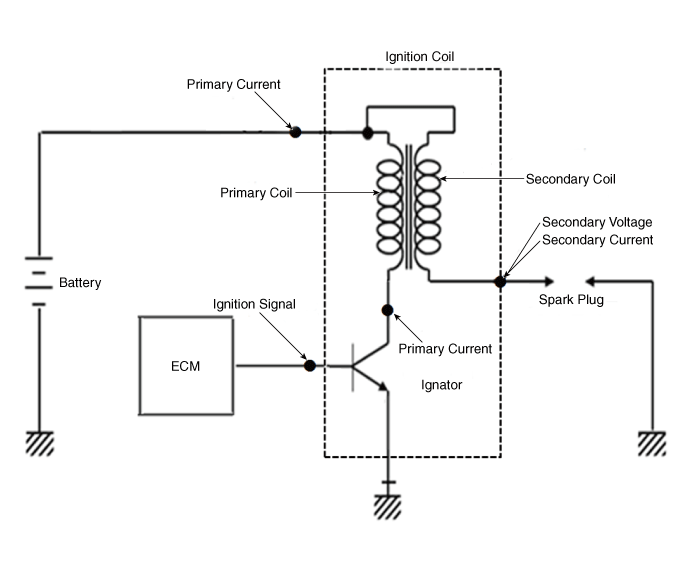 READ NEXT:
Inspect ignition coil assembly and Perform spark test Check for DTCs. WARNING If a DTC is present, perform troubleshooting in accordance with the procedure for that DTC. (Refer to DTC guide) Check if sparks occur. Without diagnost
Connector assembly status test Disconnect the ignition coil connectors (A) and reinstall it. Test for changing position of each ignition coil Ignition coil w/ misfire code Ignition coil w/o misfire code WARNING Do not move wi
Removal Turn the ignition switch OFF and disconnect the battery (-) terminal. Remove the engine cover. (Refer to Engine Mechanical System - "Engine Cover") Disconnect the ignition coil connectors (A). WARNING When remov
SEE MORE:
WARNING In case of removing the high pressure fuel pump, high pressure fuel pipe, delivery pipe, and injector, there may be injury caused by leakage of the high pressure fuel. So don't do any repair work right after engine stops. Relea
Description Real-time continuous control of the damping force according to vehicle running conditions and the state of road surface will enhance ride comfort and steering safety, including roll / pitch reduction in case of vehicle dynamics con