Hyundai Tucson: Battery Test Procedure
Connect the tester to the battery.
Red clamp to battery positive (+) terminal.
Black clamp to battery negative (-) terminal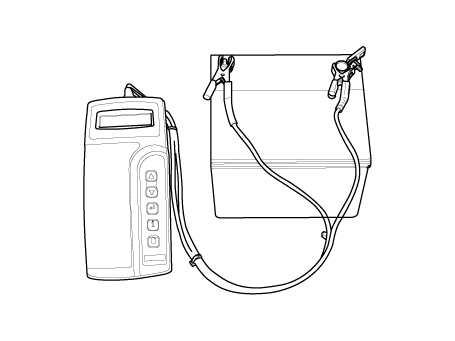 WARNING
Connect clamps securely. If "CHECK CONNECTION" message is displayed on the screen, reconnect clamps securely
The tester will ask if the battery is connected "IN-VEHICLE" or "OUT-OF-VEHICLE". Make your selection by pressing the arrow buttons; then press ENTER.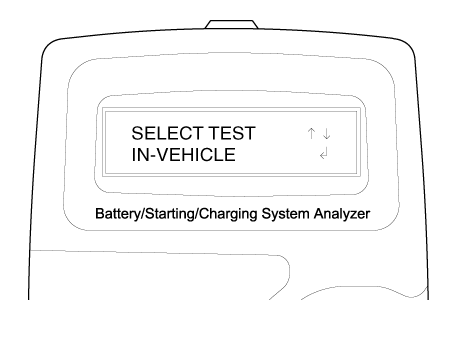 Select CCA and press the ENTER button.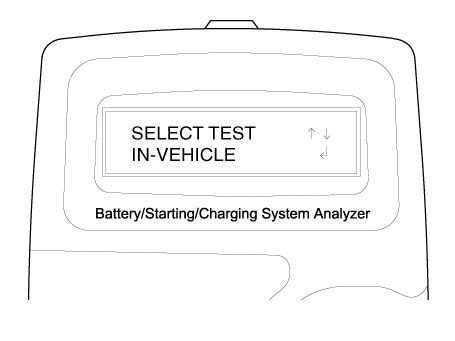 WARNING
CCA : Cold cranking amps, is an SAE specification for cranking batteried at -0.4ºF (-18ºC).
Set the CCA value displayed on the screen to the CCA value marked on the battery label by pressing up and down buttons and press ENTER.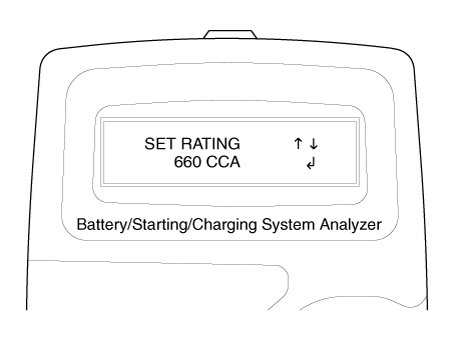 WARNING
The battery ratings (CCA) displayed on the tester must be identical to the ratings marked on battery label.
The tester will conduct battery test.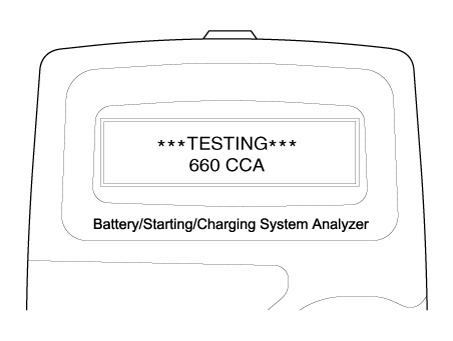 The tester displays battery test results including voltage and battery ratings.

Refer to the following table and take the appropriate action as recommended by the Micro 570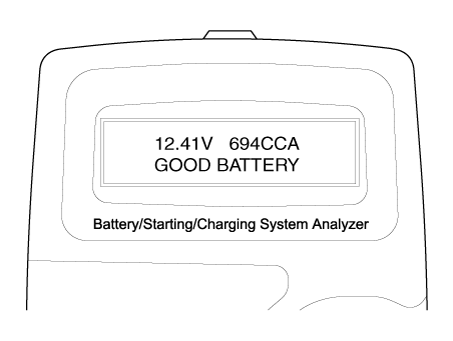 Battery Test Results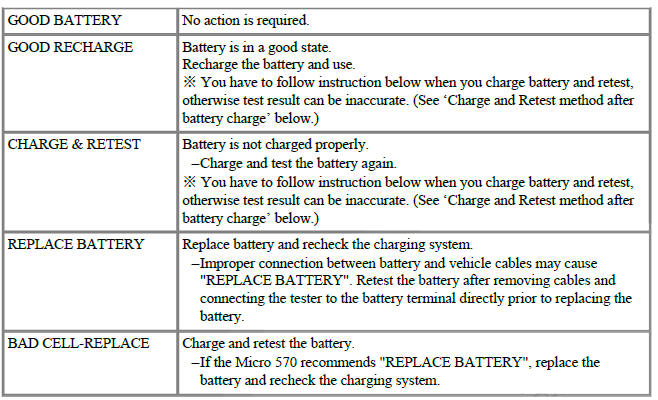 READ NEXT:
Battery charge Set battery charger to 'Auto Mode' (The Mode that charging current drops as the battery charges.) and charge battery until charging current down close to zero or the charger alerts you with an alarm when charge is complete. (
The MDX-670P battery conductance and electrical system analyzer tests batteries as well as starting and charging systems for vehicle. It displays the test results in seconds and features a built-in printer to provide a copy of the results.
Battery charge Set battery charger to 'Auto Mode' (The Mode that charging current drops as the battery charges.) and charge battery until charging current down close to zero or the charger alerts you with an alarm when charge is complete.(Mini
SEE MORE:
Electronic Stability Control helps to stabilize the vehicle during cornering maneuvers. ESC checks where you are steering and where the vehicle is actually going. ESC applies braking pressure to any one of the vehicle's brakes and int
Connector assembly status test Disconnect the ignition coil connectors (A) and reinstall it. Test for changing position of each ignition coil Ignition coil w/ misfire code Ignition coil w/o misfire code WARNING Do not move wi