Hyundai Tucson: 48V Battery System - Description
Description
The Mild Hybrid Electric Vehicle (MHEV) uses hybrid power source (Engine, MHSG), so its fuel efficiency is relatively high and exhaust emission is very small compared to the traditional vehicle which uses only engine as power source. It consists of the engine, motor, 48V voltage battery and control modules.
In Engine supports the motor in case the vehicle needs more power (HEV Mode).
The Mild Hybrid Starter Generator (MHSG) not only drives the vehicle but also generates electric energy during regenerative braking for charging the 48 voltage battery.
MHEV Operation Mode and Power Flow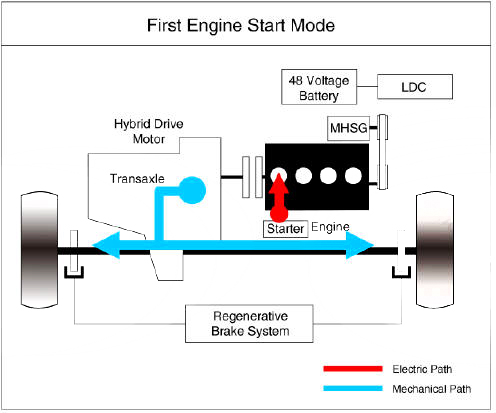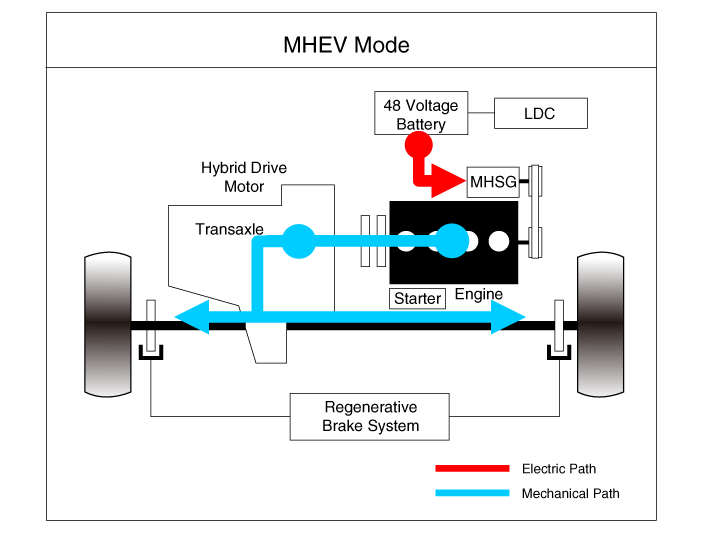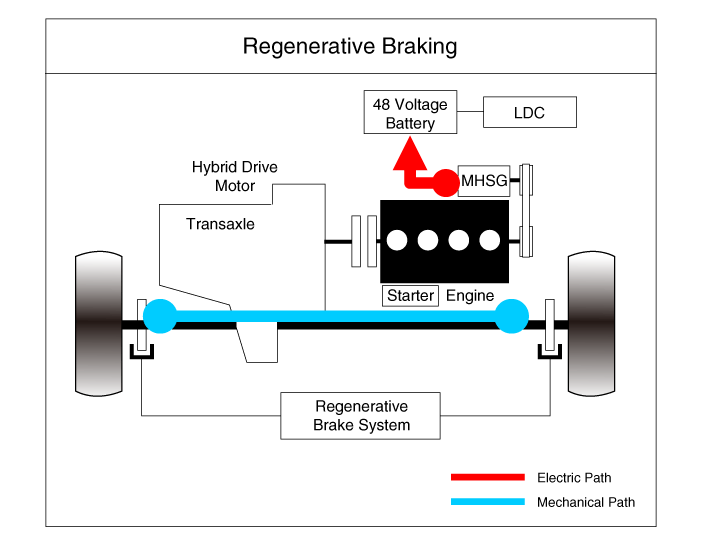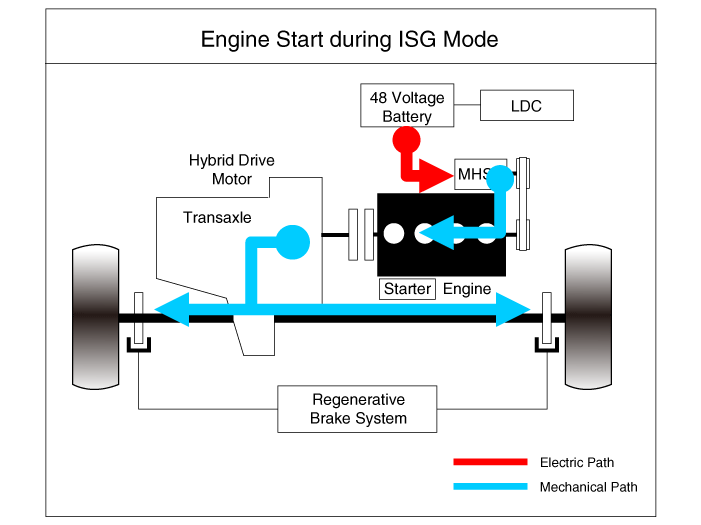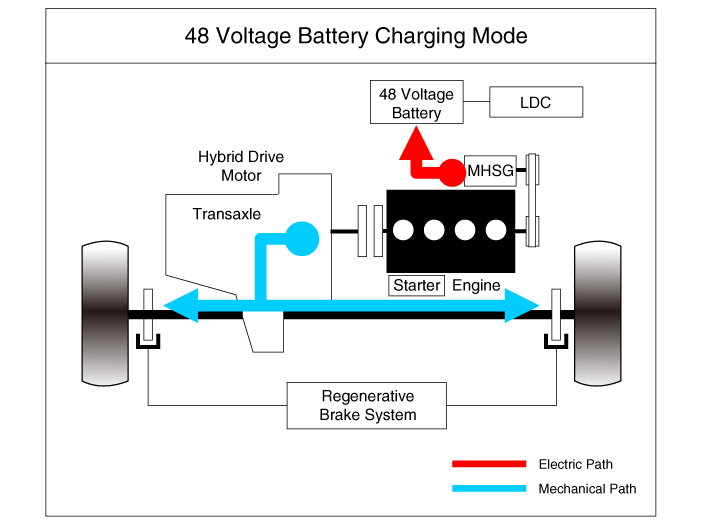 Component Location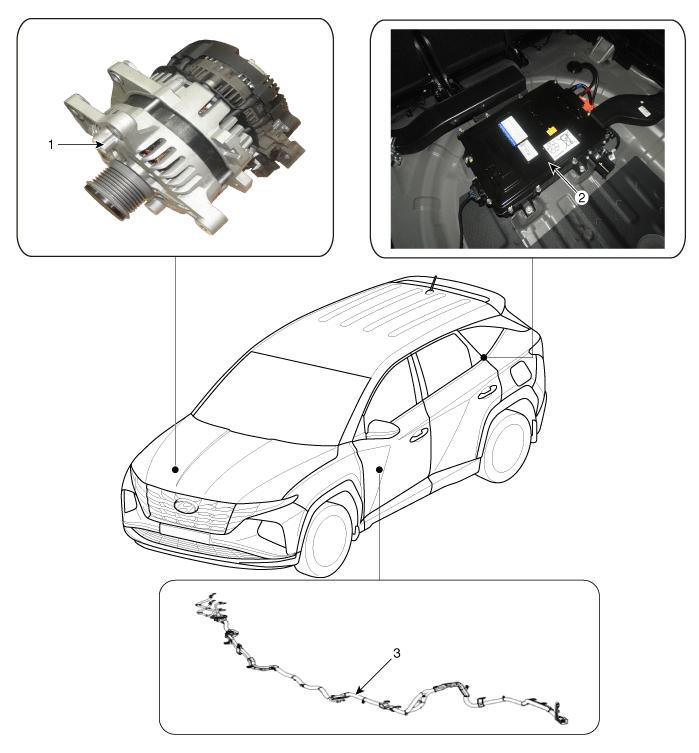 Mild Hybrid Starter Generator (MHSG)
48V Battery
Power Cable
48V Battery Assembly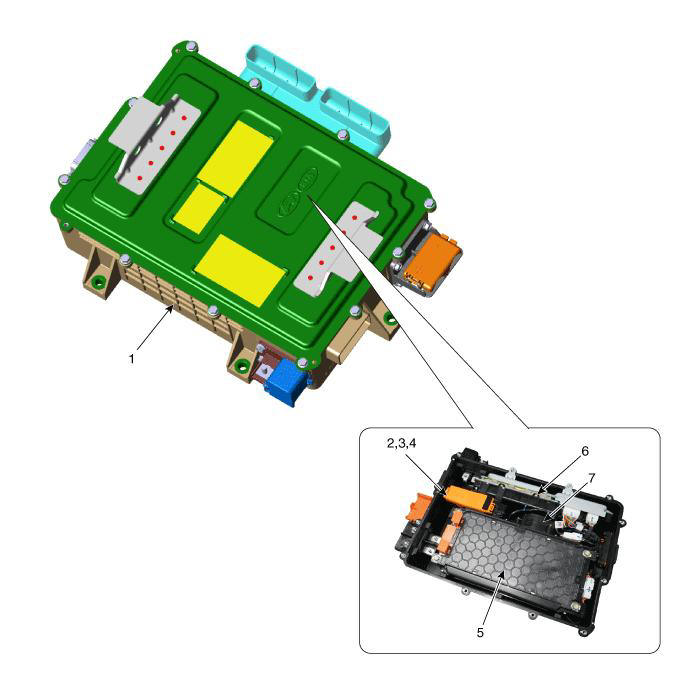 48V Battery Assembly
Power relay assembly
Main Fuse
Main relay
Battery Module Assembly
BMS & LDC Assembly
Battery Cooling Fan
1. 48V Battery Assembly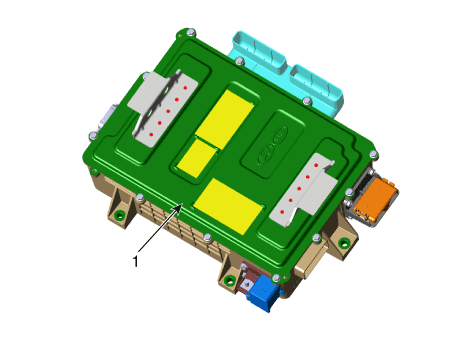 2. Power relay assembly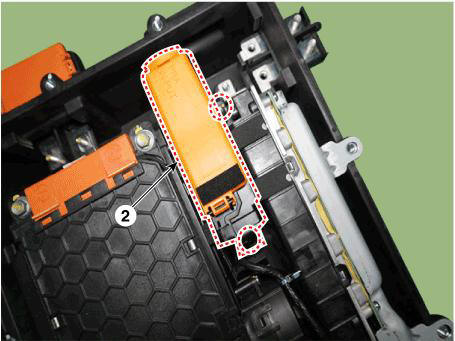 3. Main Fuse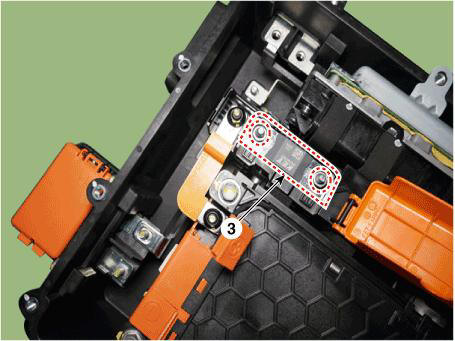 4. Main Relay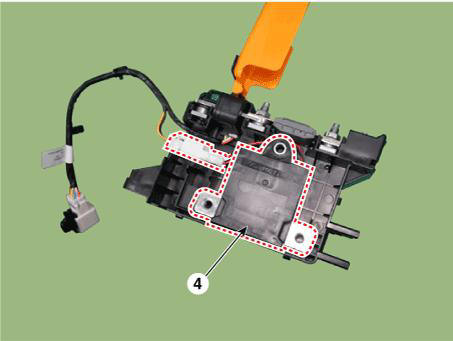 5. Battery Module Assembly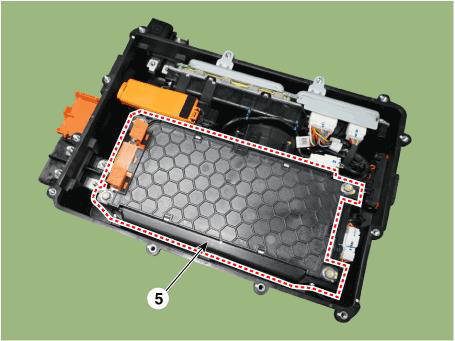 6. BMS & LDC Assembly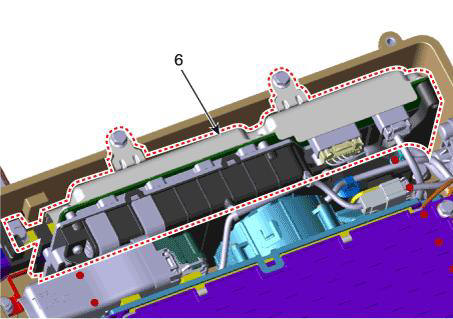 7. Battery Cooling Fan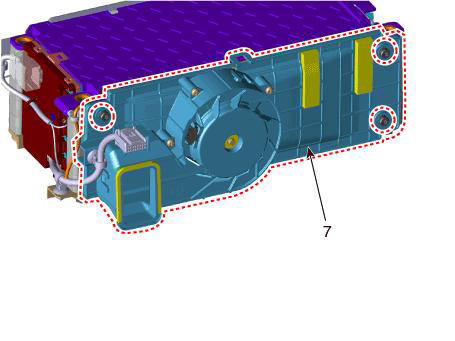 READ NEXT:
Turn the ignition switch OFF and disconnect the battery (-) terminal. Remove the luggage board (A). Disconnect the BMS ECU extension wiring harness connector (A). Disconnect the inverter power cables (A). Tightening torque
Turn ignition switch OFF and disconnect the battery (-) terminal. Remove the 48V battery assembly. (Refer to 48V Battery System - "Repair procedures") Remove the battery cover (A) after loosening the mounting bolts. Tightenin
Terminal Function Connector B10-A Connector B01-B Removal Turn ignition switch OFF and disconnect the battery (-) terminal. Remove the 48V battery assembly. (Refer to 48V Battery System - "Repair procedures")
SEE MORE:
Remove the engine room under cover. (Refer to Engine and Transaxle Assembly - "Engine Room Under Cover") Remove the roll rod bracket (A). Tightening torque : Bolt (B): 107.9 - 127.5 N.m (11.0 - 13.0 kgf.m, 79.6 - 94.0 lb-ft)
Disconnect the battery negative terminal. Turn the crankshaft damper pulley clockwise, and align its groove with the timing mark of the timing chain cover. Remove the timing chain cover. (Refer to Timing System - "Timing C