Hyundai Tucson: Wiring Precautions
SRS wiring can be identified by special yellow outer covering Observe the instructions described in this section.
Never attempt to modify, splice, or repair SRS wiring. If there is an open or damage in SRS wiring, replace the harness.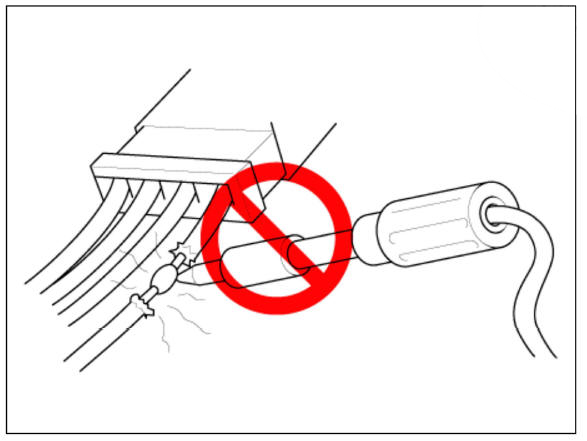 Be sure to install the harness wires so that they are not pinched, or interfere with other parts.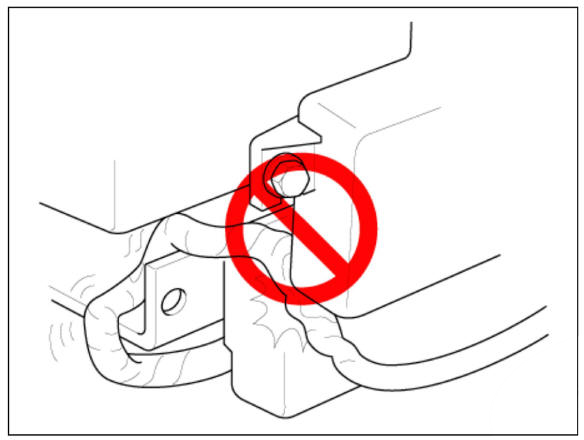 Make sure all SRS ground locations are clean, and grounds are securely fastened for optimum metal-to-metal contact. Poor grounding can cause intermittent problems that are difficult to diagnose.
Precautions for Electrical Inspections
When using electrical test equipment, insert the probe of the tester into the wire side of the connector.

Do not insert the probe of the tester into the terminal side of the connector, and do not tamper with the connector.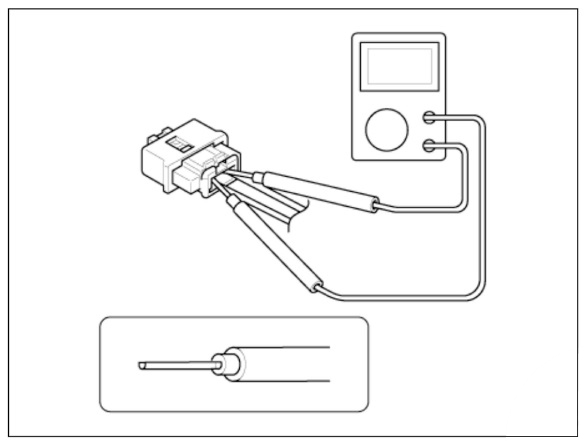 Use a u-shaped probe. Do not insert the probe forcibly.
Use specified service connectors for troubleshooting.
Using improper tools could cause an error in inspection due to poor metal contact.
Spring-loaded Lock Connector
Some SRS system connectors have a spring-loaded lock.
Airbag Connector
Disconnecting
To release the lock, pull the spring-loaded sleeve (A) and the slider (B), while holding the opposite half of the connector.
Pull the connector halves apart. Be sure to pull on the sleeve and not on the connector half.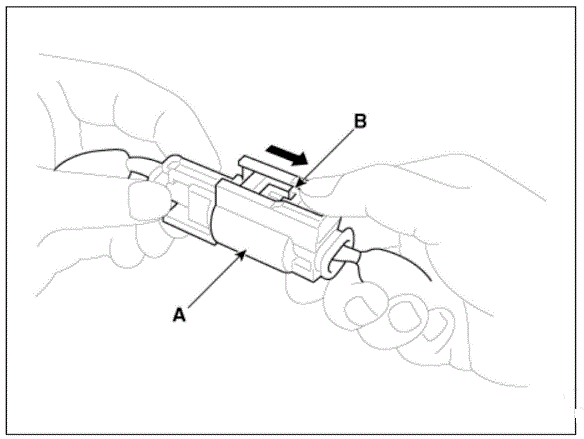 Connecting
Hold both connector halves and press firmly until the projection(C) of the sleeve-side connector clicks to lock.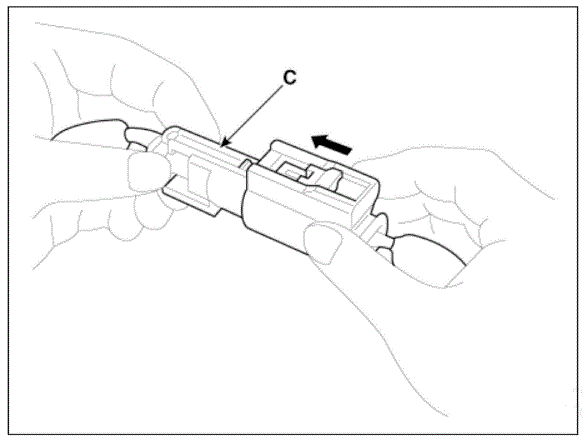 READ NEXT:
Warning Lamp Behavior after Ignition On As soon as the operating voltage is applied to the SRSCM ignition input, the SRSCM activates the warning lamp for a LED lamp check. The lamp shall turn on for 6 seconds during the initialization phase an
Components Location Supplemental Restraint System Control Module (SRSC'M) Gravity Side Impact Sensor (G-SIS) _ C pillar Gravity Side Impact Sensor (G-SIS) _ B pillar Front Impact Sensor (FIS) RH Front Impact Sensor (FIS) LH Pres
Components Location Supplemental Restraint System Control Module (SRSCM) Supplemental Restraint System Control Module (SRSCM) Removal Disconnect the battery negative terminal. WARNING After disconnecting the cables
SEE MORE:
Install in the reverse order of removal. Inspection Check for the following items visually. Cracks or leakage of the canister Loose connection, distortion, or damage of the vapor hose/tube Canister→ Atmosphere Canister →
Jump starting can be dangerous if done incorrectly. Follow the jump starting procedure in this section to avoid serious injury or damage to your vehicle. If in doubt about how to properly jump start your vehicle, we strongly recommend that you