Hyundai Tucson: IMT Control Module (TCM)
Description
Function
The transaxle Control Module (TCM) is like the brain for the Intelligent Manual transaxle (IMT). It receives information from various sensors for a wide range of transaxle controls to provide an optimal driving environment for the driver. The TCM is programmed for optimal operation in all driving conditions. If the TCM malfunctions, store the failure information in memory and provide the error information to a mechanic for fast and accurate repair.
Components and Components Location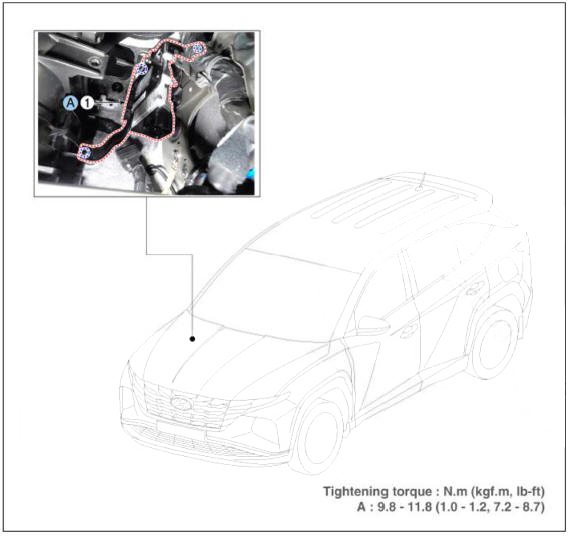 Transaxle Control Module (TCM)
Connector and Terminal Information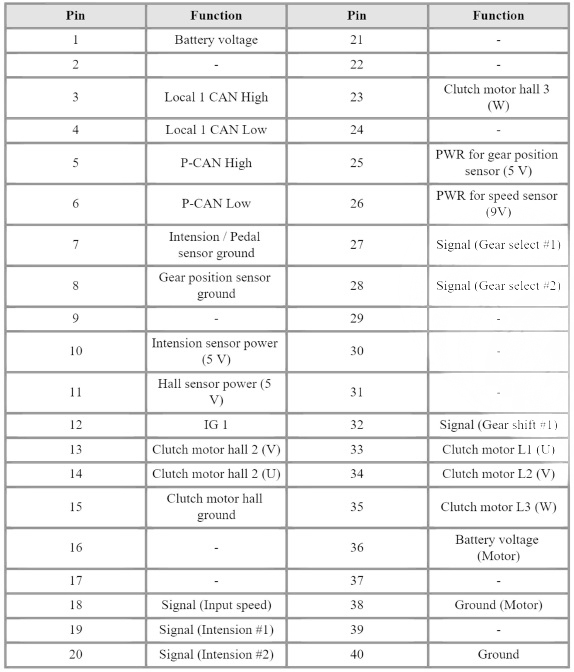 Removal
Turn OFF ignition switch and disconnect the negative (-) batteiy cable.
Remove the glove box.
(Refer to Body (Interior and Exterior) - "Glove Box")
Remove the integrated body control unit (IBU).
(Refer to Body Electrical System - "Integrated Body Control Unit (IBU)")
Remove the heater control unit.
(Refer to Heating,Ventilation And Air Conditioning - "Heater Unit")
Disconnect the TCM connector (A).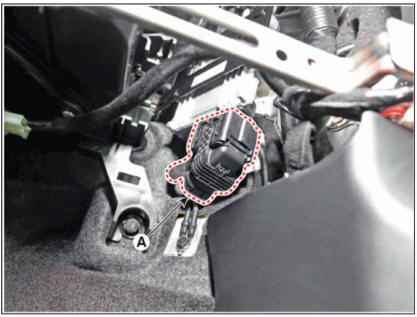 Loosen the nuts and bolt and then removing the TCM (A).
Tightening torque : 9.8 - 11.8 N.m (1.0 - 1.2 kgf.m, 7.2 - 8.7 lb-ft)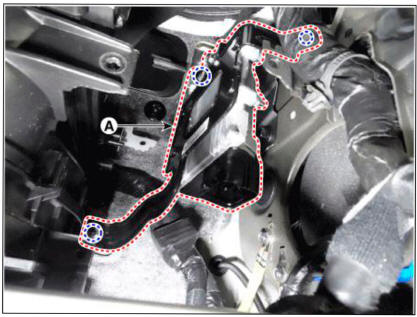 Installation
To install, reverse the removal procedures.
After mounting, perform the IMT system learning procedures.
(Refer to IMT(intelligent Manual Transaxle) Control System - "IMT System Learning Procedures")
READ NEXT:
Components and Components Location IMT system actuator Connector and Terminal Information Circuit Diagram
iMT system actuator fluid - when fluid suction tool is available Remove the air cleaner assembly and the air duct. (Refer to Engine Mechanical System - "Air Cleaner") Remove the reservoir cap (A) and drain the imt system actuator
IMT system clutch tube and line Remove the air cleaner assembly and the air duct. (Refer to Engine Mechanical System - "Air Cleaner") Check conditions (disassembled, damaged) of the clutch tube (A) and check leakages of the co
SEE MORE:
Remove the pinion oil seal (A). WARNING When installing oil seal (A), replace oil seal with a new one. Remove the outer pinion bearing (A). WARNING Do not reuse the removed bearing. Remove the outer pinion bearing race (A)
Manifold Absolute Pressure Sensor (MAPS) Intake Air Temperature Sensor (IATS) ETC (Electronic Throttle Conlrol) System Engine Coolant Temperature Sensor (ECTS) Crankshaft Position Sensor (CKPS) Camshaft Position Sensor (C