Hyundai Tucson: Ignition Lock & Clutch Switch - Description
Description
Clutch operation is detected through clutch switch signal. This signal enables ECM to cope with instant change of load condition.
Clutch switch signal is used to detect engaged gear with vehicle speed and engine speed.
Connector and Terminal Information
Manual Transaxle Type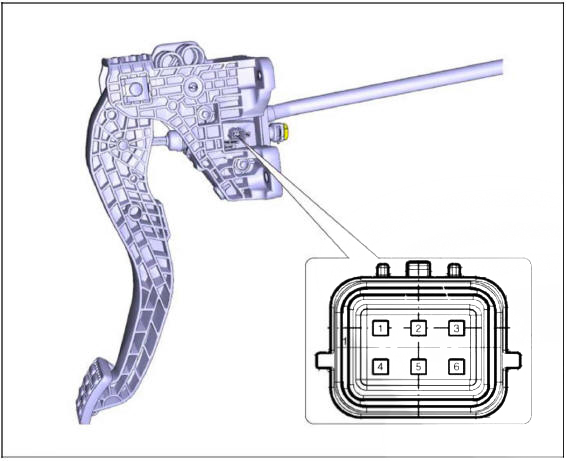 Intelligent Manual Transaxle Type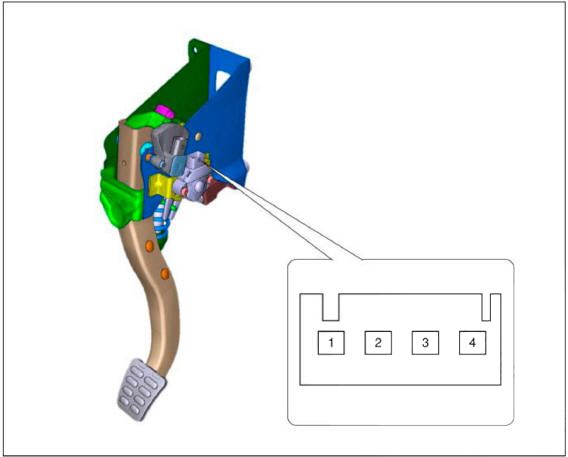 Removal
Manaul Transaxle Type
The ignition lock & clutch switch replaces the clutch master cylinder in one piece with the clutch master cylinder.
(Refer to Clutch System - "Clutch Master Cylinder")
READ NEXT:
Turn ignition switch OFF and disconnect the negative (-) battery cable. Disconnect the ignition lock & clutch switch connector (A). Loosen the bolts (A) and then removing the ignition lock & clutch switch (B). Tightening
Removal Turn ignition switch OFF and disconnect the negative (-) battery cable. Disconnect the clutch pedal stroke sensor connector (A). Loosen the bolts (A) and then removing the clutch pedal stroke sensor (B). Installation
Components Manual Transaxle Type Clutch pedal arm Clutch master cylinder Clutch pedal assembly Intelligent Manaul Transaxle Type Ignition lock & clutch switch Clutch pedal stroke sensor Clutch pedal assembly Removal
SEE MORE:
Connector assembly status test Disconnect the ignition coil connectors (A) and reinstall it. Test for changing position of each ignition coil Ignition coil w/ misfire code Ignition coil w/o misfire code WARNING Do not move wi
Description Continuous Variable Valve Timing (CVVT) system advances or retards the valve timing of the intake and exhaust valve in accordance with the ECM control signal which is calculated by the engine speed and load. By controlling CVVT, th