Hyundai Tucson: EGR Temperature Sensor
Description
EGR temperature sensor is used for temperature measurement and EGR bypass valve function diagnosis as well as thermal protection of EGR system.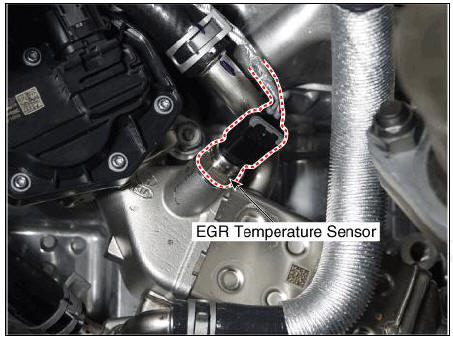 Specification

Type : Thermistor type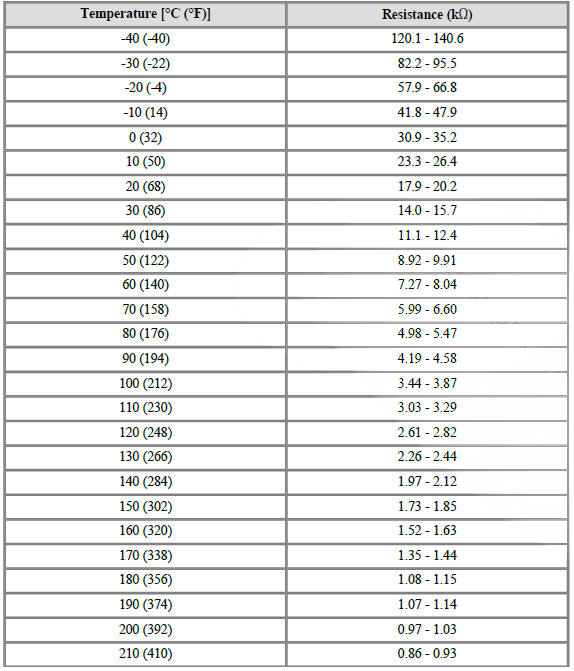 Circuit Diagram

Harness Connector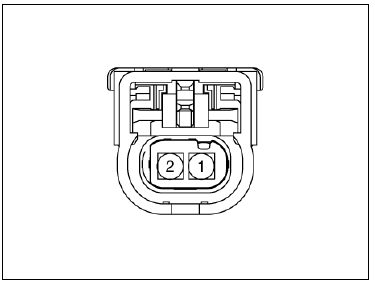 Inspection
Turn ignition switch OFF.
Disconnect the connector of EGR temperature sensor.
Measure resistance between sensor signal terminal and ground terminal.
Check that the resistance is within the specification.
Specification : Refer to "Specification"
Removal
Turn the ignition switch OFF and disconnect the battery negative (-) terminal.
Remove the engine room under cover.
(Refer to Engine Mechanical System - "Engine Room Under Cover")
Disconnect the EGR temperature sensor connector (A).
Remove the EGR temperature sensor (B).
Tightening torque : 19.6 - 29.4 N.m (2.0 - 3.0 kgf.m, 14.5 - 21.7 lb.ft)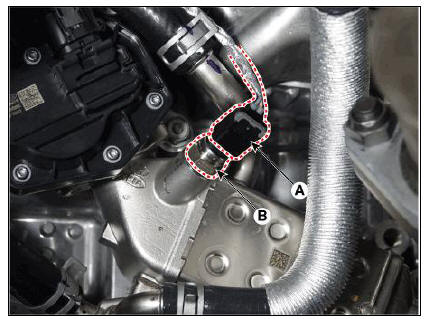 Installation
WARNING
Install the component to the specified torques.
Note that internal damage may occur when the component is dropped. In this case, use it after inspecting.
Install in the reverse order of removal.
READ NEXT:
Description Accelerator Position Sensor (APS) is installed on the accelerator pedal module and detects the rotation angle of the accelerator pedal. The APS is one of the most important sensors in engine control system, so it consists of the tw
Description It generates the oil pressure and temperature information (output voltage) to control the pump operation proportional control valve in variable oil pump system. It measures the oil pressure and temperature discharged from the oil p
Description Installed on the delivery pipe, the Rail Pressure Sensor (RPS) measures the instantaneous fuel pressure in the delivery pipe. The sensing element (Semiconductor element) built in the sensor converts the pressure to voltage signal.
SEE MORE:
CVVD (Continuous Variable Valve Duration) System is a device to control the optimum open and close timing according to the driving mode by changing the valve opening section. It is composed of cam shaft, CVVD assembly, and CVVD acatuator. Th
WARNING Clutch touch-point learning status can be checked through the cluster lamp. Prior to learning. "E" lamp turns on. After learning, the current gear position (N) replaces the "E" lamp and blinks. Check t