Hyundai Tucson: Diagnostic Procedure Using a Diagnostic
Instrument
The following section describes how to diagnose faults using a diagnostic instrument.
Connect the diagnostic instalment to the self-diagnostic connector (16-pin) beneath the crash pad on the side of driver's seat, and then turn on the ignition to activate the diagnostic instrument.
In the GDS Vehicle Type Selection menu, select "Vehicle Type" and "TPMS" System, and then opt for "OK."
Register Sensor Method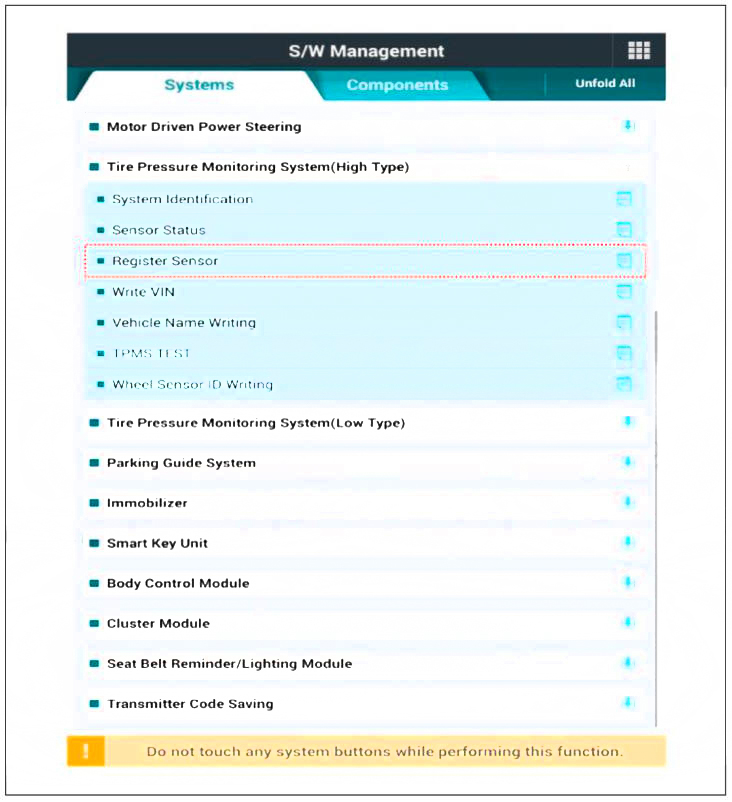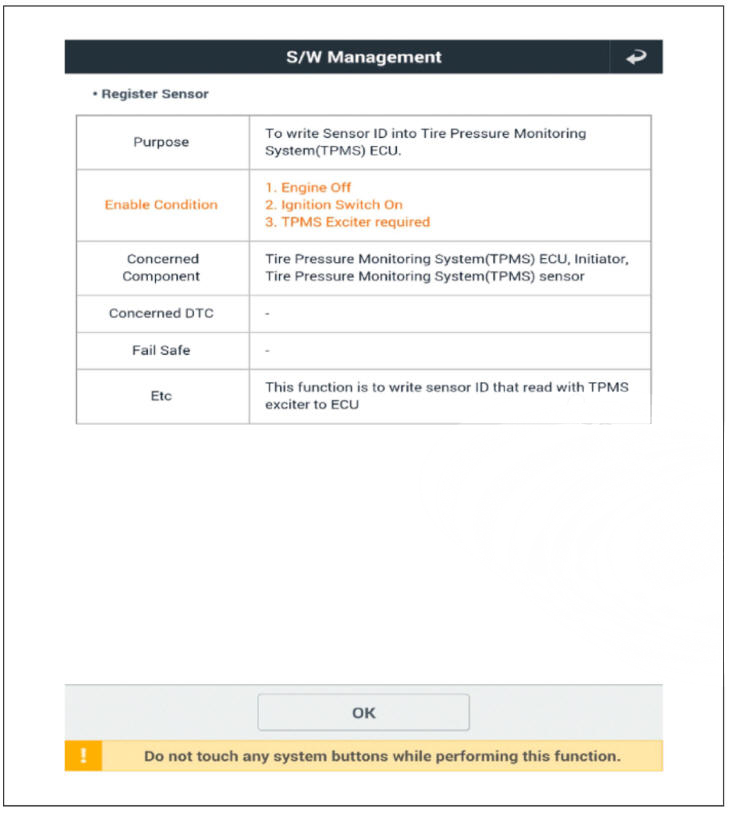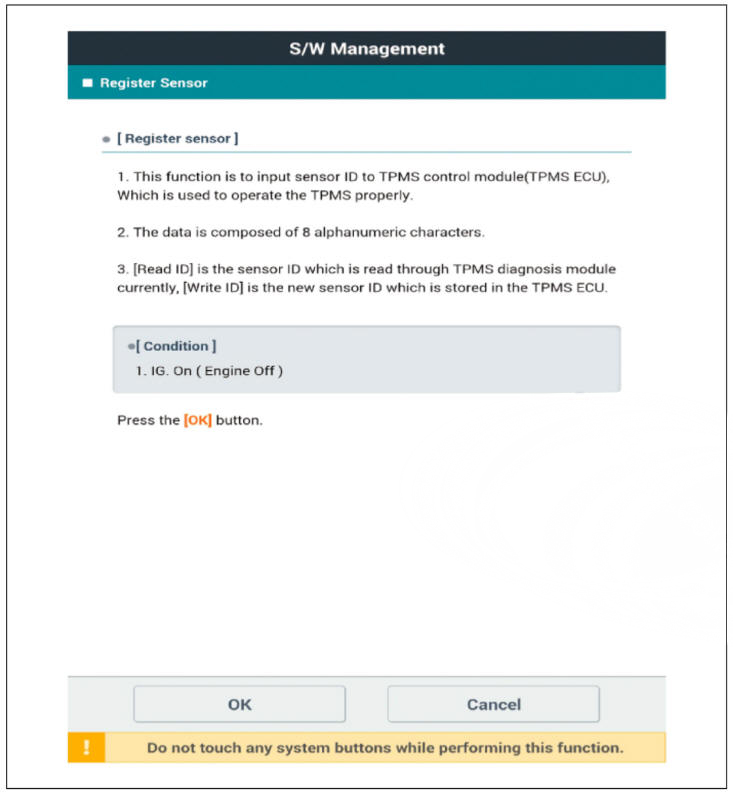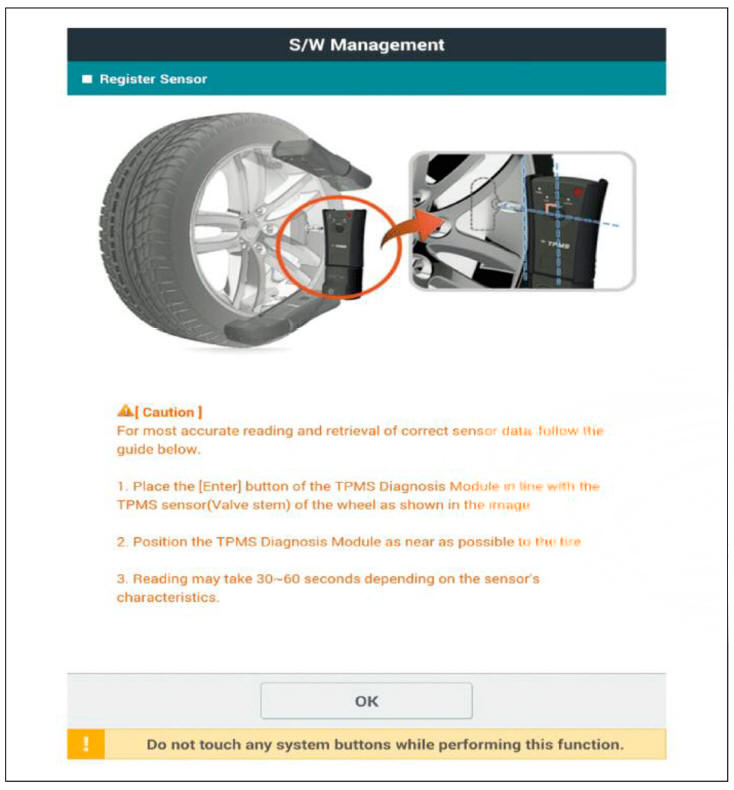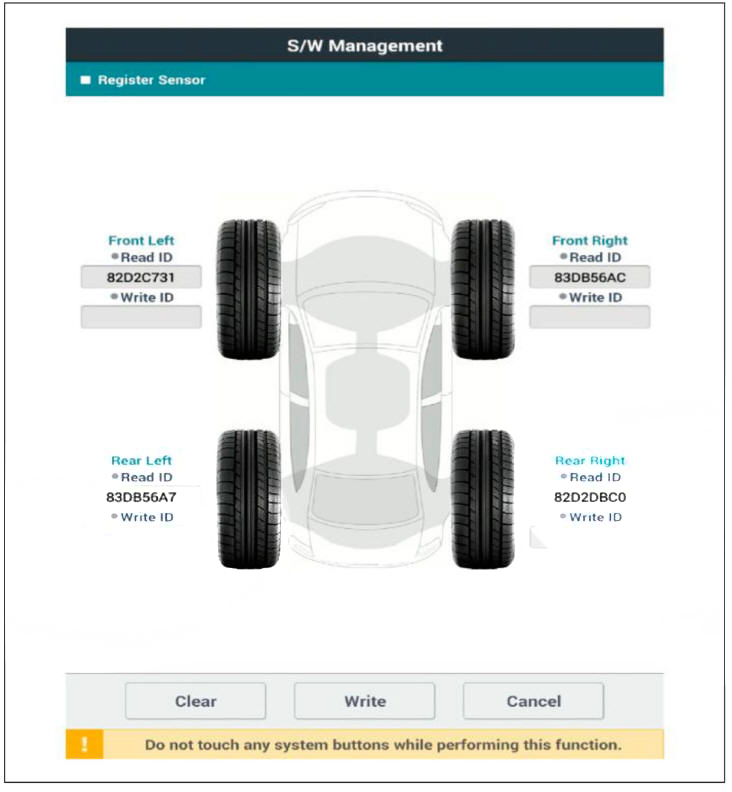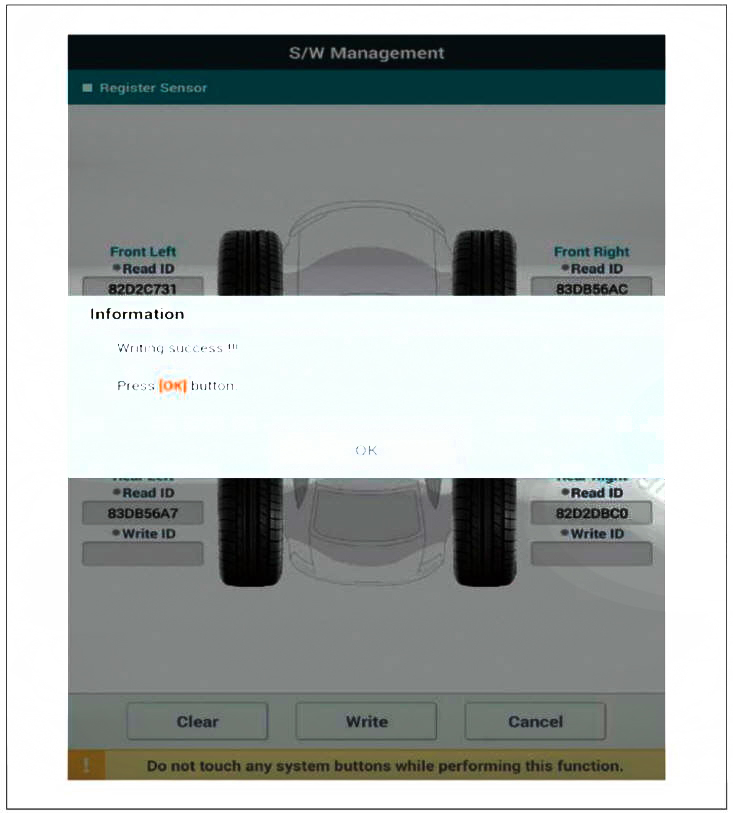 WARNING
Check that Write ID and Read ID are the match.
After successfully registering the sensor, perform "Sensor Wireless Information" to confirm that the sensor operates properly.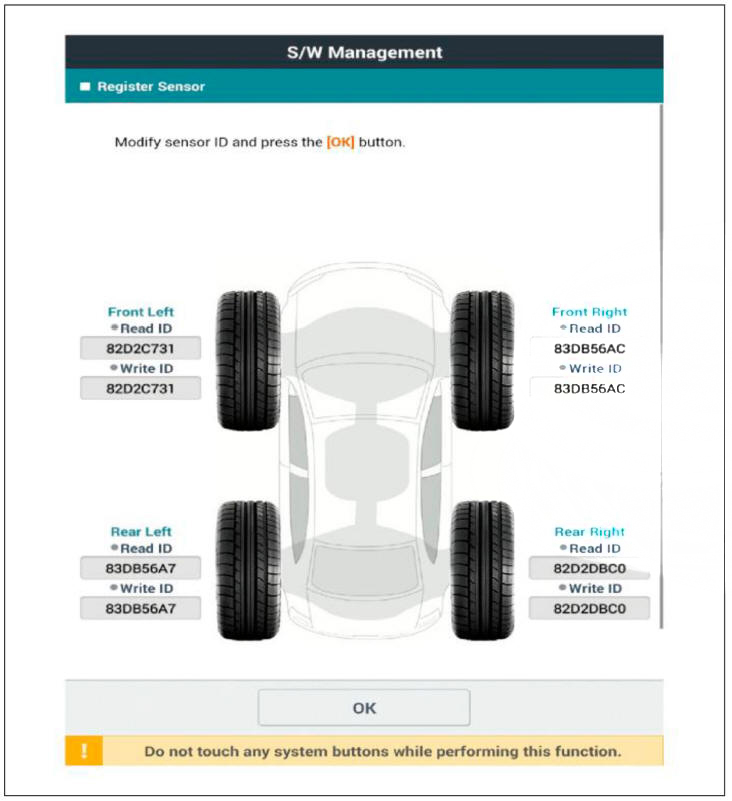 Sensor Status Method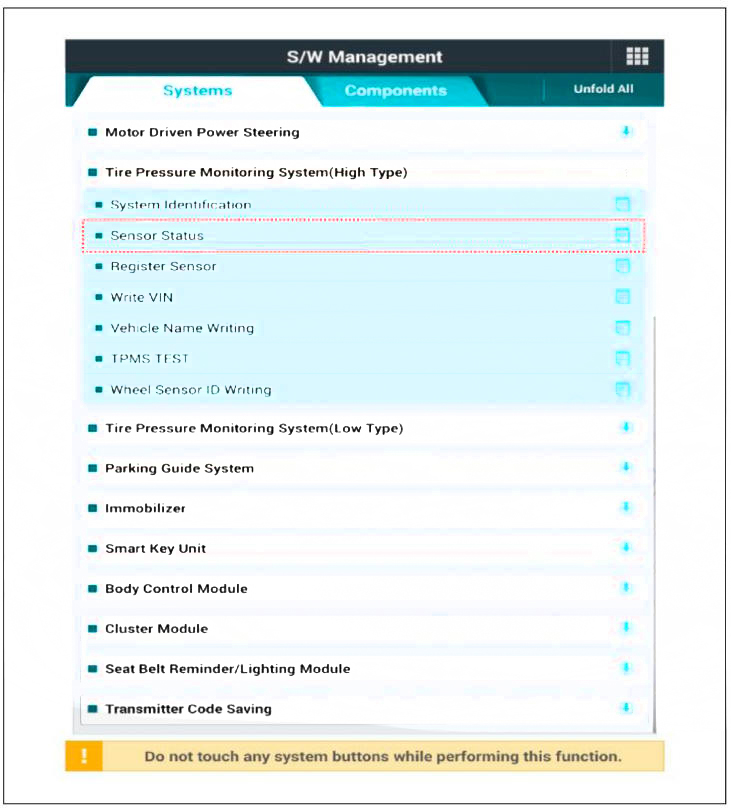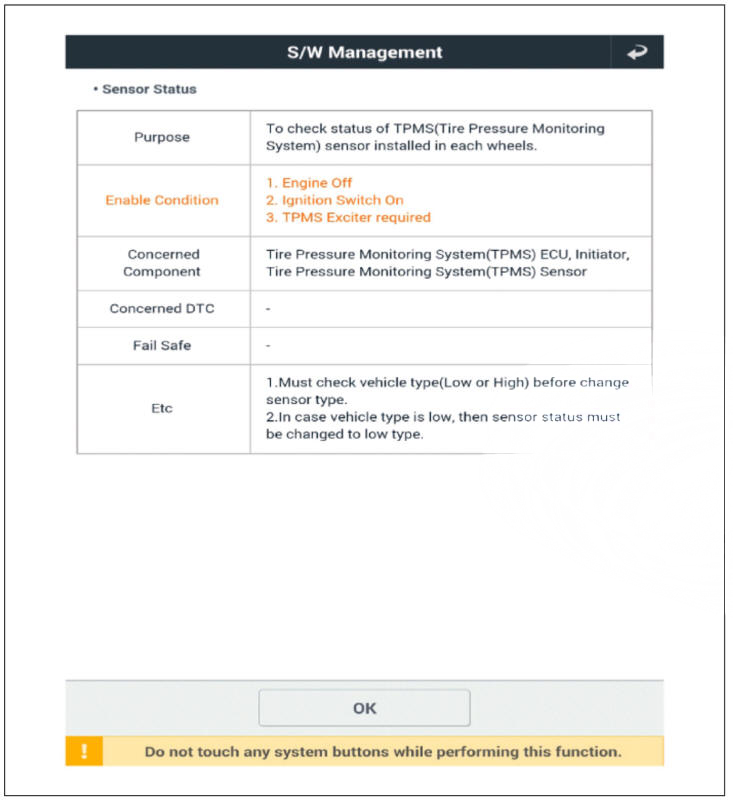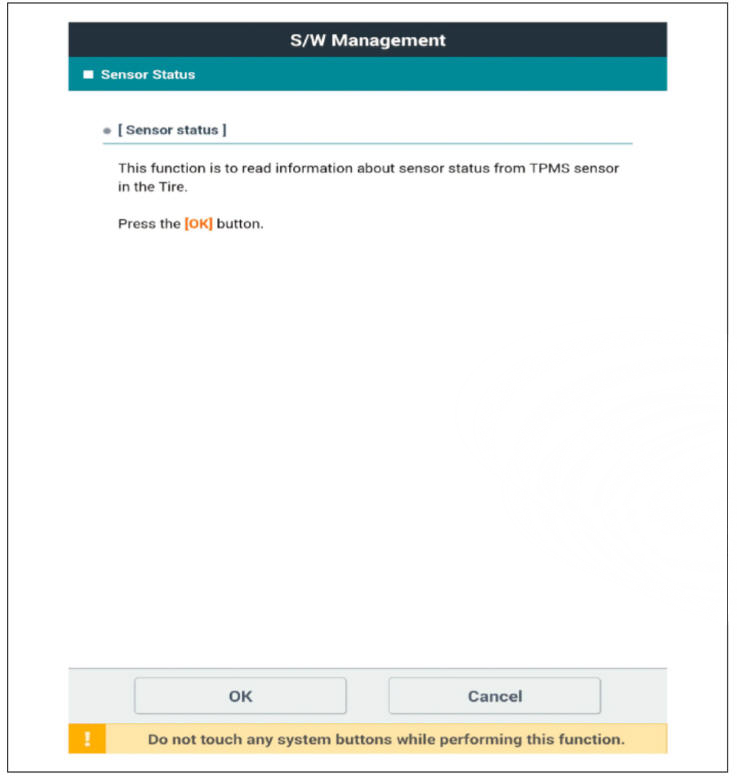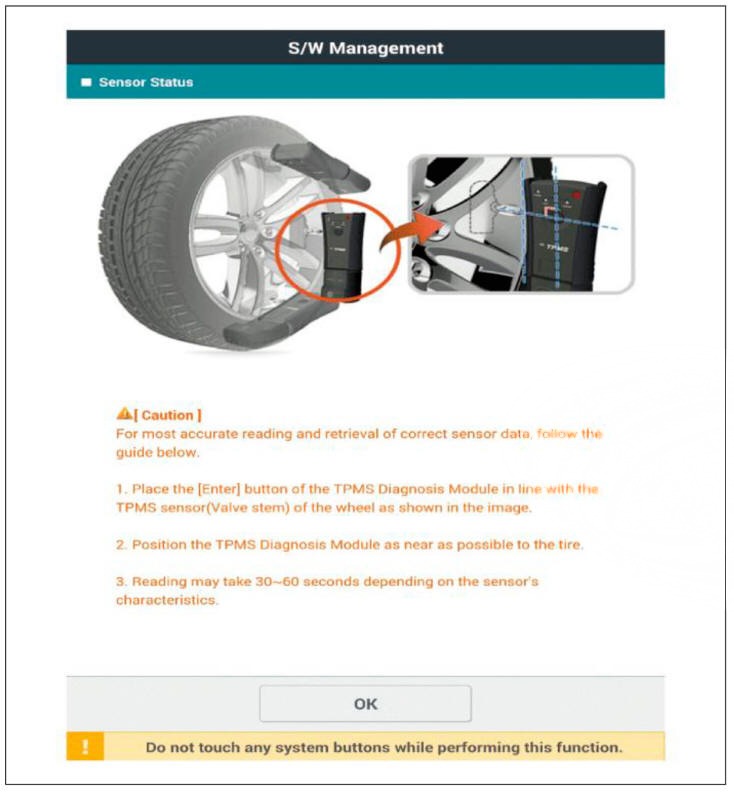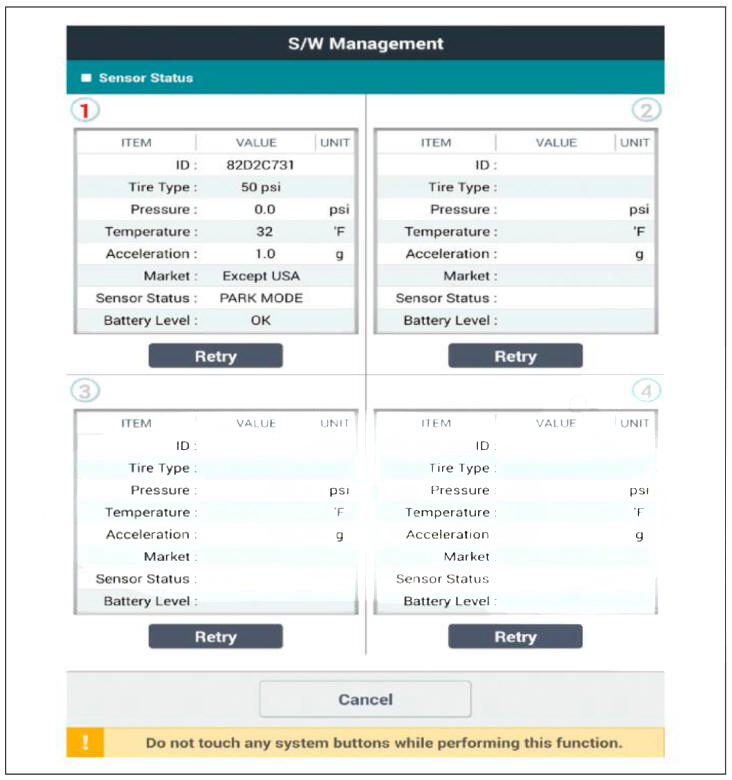 WARNING
Each entry must be checked for normal operation of each sensor.
After replacing the tires or sensors, check for proper operation of sensor after sensor registration process.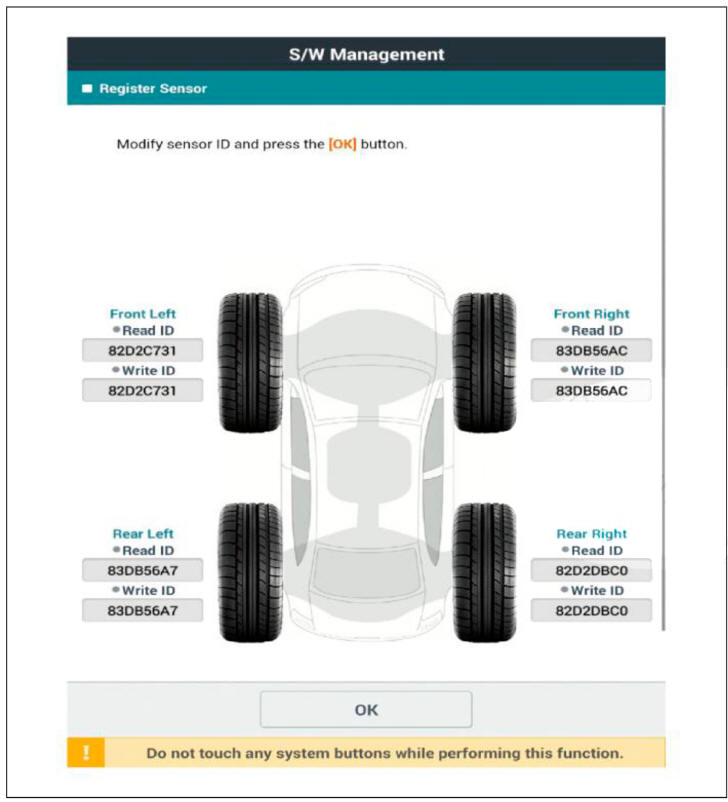 READ NEXT:
Description Mode (1) Virgin State The receiver as a sole part is shipped in this state. Replacement parts should therefore arrive in this state. In this state, there is no Auto-Location, no sensor wake-up, no sensor monitorin
Description Real-time continuous control of the damping force according to vehicle running conditions and the state of road surface will enhance ride comfort and steering safety, including roll / pitch reduction in case of vehicle dynamics con
SEE MORE:
Driver's and passenger's front air bags Driver's front air bag Passenger's front air bag Your vehicle is equipped with a Supplemental Restraint System (SRS) and lap/shoulder belts at both the driver and passenger seating positions.
The starting system includes the battery, starter, solenoid switch, ignition switch, ignition lock switch, connection wires and the battery cable. When the ignition key is turned to the start position, current flows and energizes the starter