Hyundai Tucson: Boost Pressure Sensor (BPS)
Description
Boost pressure sensor (BPS) is installed on top of intercooler output pipe to measures the pressure of supercharged air in the turbocharger.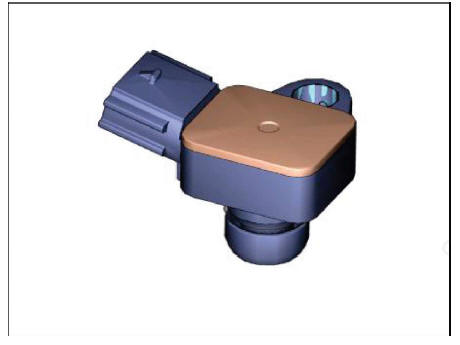 Specification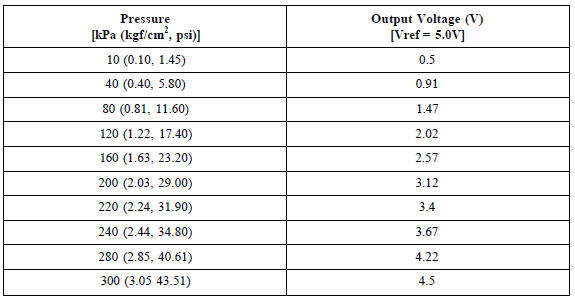 Circuit Diagram

Harness Connector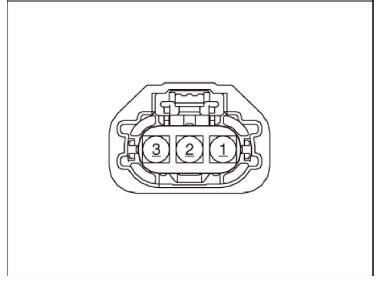 Inspection
Connect the diagnostic tool on the Data Link Connector (DLC).
Measure the BPS output voltage in IG ON and idle.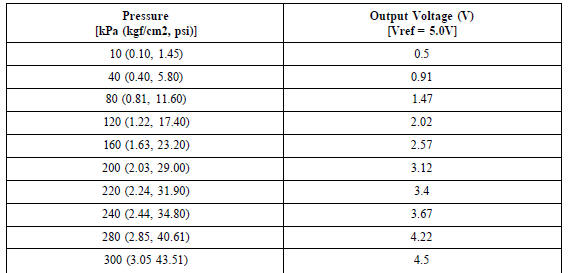 Removal
Turn ignition switch OFF and disconnect the battery negative (-) terminal.
Disconnect the boost pressure sensor connector (A).
Remove the sensor (B) after remove the mounting bolt.
Tightening Torque : 9.8 - 11.8 N.m (1.0 - 1.2 kgf.m, 7.2 - 8.7 lb-ft)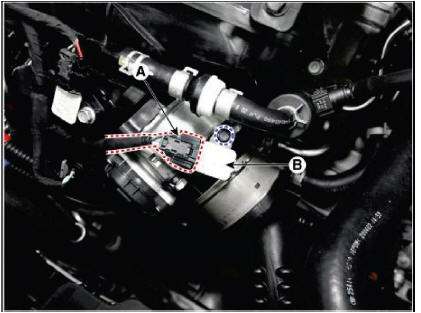 Installation
Install the component to the specified torques.
Note that internal damage may occur when the component is dropped. If the component has been dropped, inspect before installing.
Insert the sensor in the installation hole and be careful not to damage it.
Install in the reverse order of removal.
READ NEXT:
Description The Electronic Throttle Control (ETC) System consists of a throttle body with an integrated control motor and throttle position sensor (TPS). Instead of the traditional throttle cable, an Accelerator Position Sensor (APS) is used to
Description Manifold Absolute Pressure Sensor (MAPS) is a speed-density type sensor and is installed on the surge tank. It senses absolute pressure of the surge tank and transfers the analog signal proportional to the pressure to the ECM. By u
Description Intake Air Temperature Sensor (IATS) is included inside Manifold Absolute Pressure Sensor and detects the intake air temperature. To calculate precise air quantity, correction of the air temperature is needed because air density
SEE MORE:
The information provided may differ depending on which functions are applicable to your vehicle. Front seat Forward and rearward Seatback angle Seat cushion angle* Seat cushion height Lumbar support (Driver's seat)* Seat warmer* A
Removal A Type Remove the engine room under cover. (Refer to Engine Mechanical System - "Engine Room Under Cover") Remove the front driveshaft assembly. Right side (Refer to Driveshaft and Axle - "Front Driveshaft")