Hyundai Tucson: Intake Air Temperature Sensor (IATS)
Description
Intake Air Temperature Sensor (IATS) is included inside Manifold Absolute Pressure Sensor and detects the intake air temperature.
To calculate precise air quantity, correction of the air temperature is needed because air density varies according to the temperature. So the ECM uses not only MAPS signal but also IATS signal. This sensor has a Negative Temperature Coefficient (NTC) and its resistance is in inverse proportion to the temperature.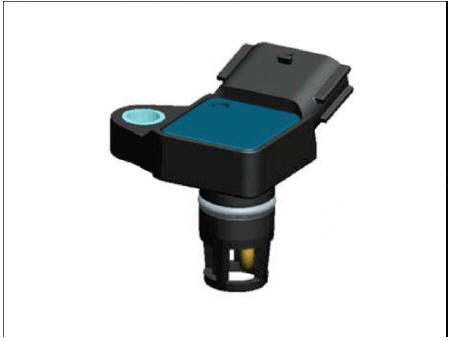 Specification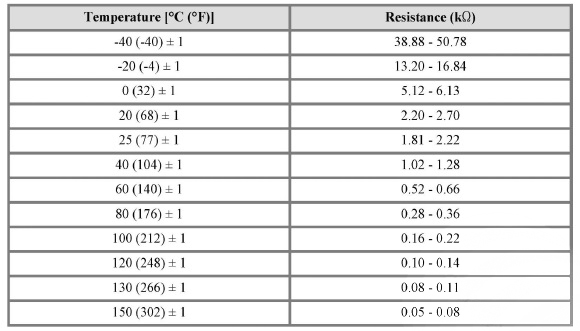 Circuit Diagram

Harness Connector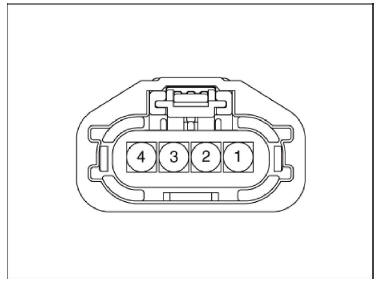 Inspection
Turn ignition switch OFF.
Disconnect IATS connector.
Measure resistance between IATS terminals 1 and 2.
Check that the resistance is within the specification.
Specification : Refer to "Specification"
Removal
Turn ignition switch OFF and disconnect the battery negative (-) terminal.
Disconnect the manifold absolute pressure sensor connector (A).
Remove the manifold absolute pressure sensor (B) after loosening the bolt.
Tightening Torque : 9.8 - 11.8 N.m (1.0 - 1.2 kgf.m, 7.2 - 8.7 lb-ft)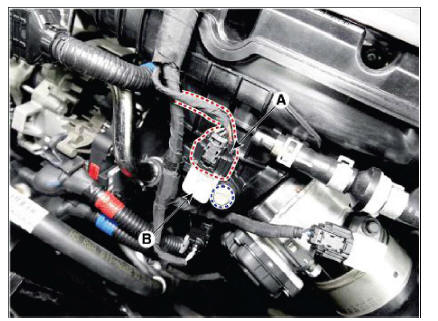 Installation
WARNING
Install the component with the specified torques.
Note that internal damage may occur when the component is dropped. In this case, use it after inspecting.
Insert the sensor in the installation hole and be careful not to damage when installation.
Install in the reverse order of removal.
READ NEXT:
Description The Engine Coolant Temperature Sensor (ECTS) is located in the cylinder block and cylinder head, and measures the temperature of the engine coolant. The thermistor of the cooling water temperature and resistance has a negative temp
Description Crankshaft Position Sensor (CKPS) detects the crankshaft position and is one of the most important sensors of the engine control system. If there is no CKPS signal input, fuel is not supplied.That is, vehicle can't run without
Description Camshaft Position Sensor (CMPS) is a hall sensor and detects the camshaft position by using a hall element. It is related with Crankshaft Position Sensor (CKPS) and detects the piston position of each cylinder which the CKPS can
SEE MORE:
Removal Remove the coupling assembly. (Refer to 4 Wheel Drive (4WD) System - "Direct Electro Hydraulic Actuator Coupling") Keep going perpendicular state after remove the coupling assembly. WARNING Keep going perpend
Intelligent Speed Limit Assist uses information from the detected road sign and navigation system to inform the driver of the speed limit and additional information of the current road. Also, Intelligent Speed Limit Assist helps the driver to m