Hyundai Tucson: GPF Regeneration - Removal
Removal
Turn the ignition switch OFF and disconnect the battery negative (-) cable.
Lift up the vehicle.
Remove the floor under cover front RH.
Disconnect the Exhaust Gas Temperature Sensor (EGTS) Front (A) and Rear (B).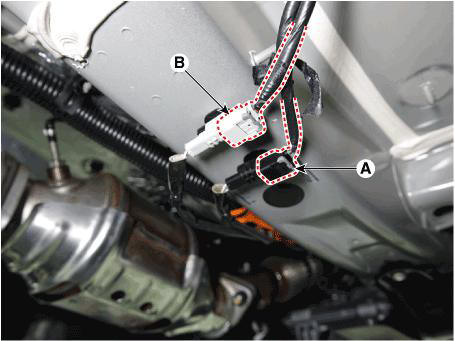 Remove the Gasoline Particulet Fiter (GPF) (A).
Tightening torque : 39.2 - 58.8 N.m (4.0 - 6.0 kgf.m, 28.9 - 43.4 lb-ft)
WARNING
When installing, replace with new gaskets.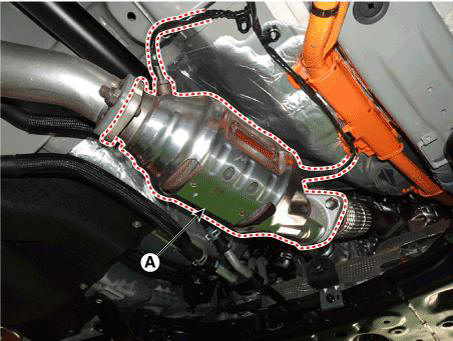 Installation
Install in the reverse order of removal.
Replacement
WARNING
After replacing the GPF assembly, MUST perform the "Component Change Routine" procedure.
Turn ignition switch OFF.
Connect a diagnostic tool to Data Link Connector (DLC).
Turn ignition switch ON.
Select "Vehicle, Model year, Engine, System".
Start engine at idle and P-range (A/T) or neutral (M/T).
Apply electrical fully load to the vehicle (A/C ON, Blower ON with maximum speed, Head Lamp ON, Wiper ON, and Other Lamps ON, etc.).
Select "Vehicle S/W Management".
Select "Resetting Adaptive Values after GPF replacement".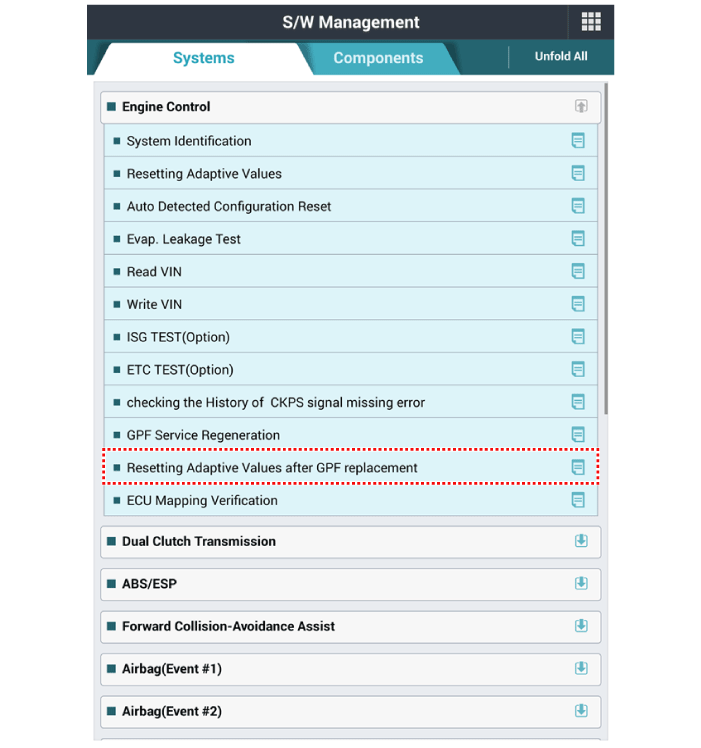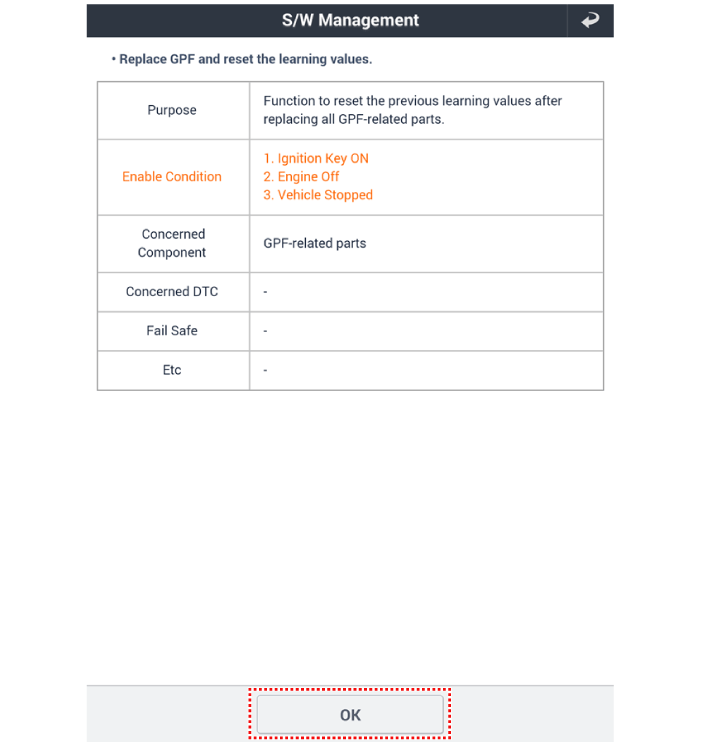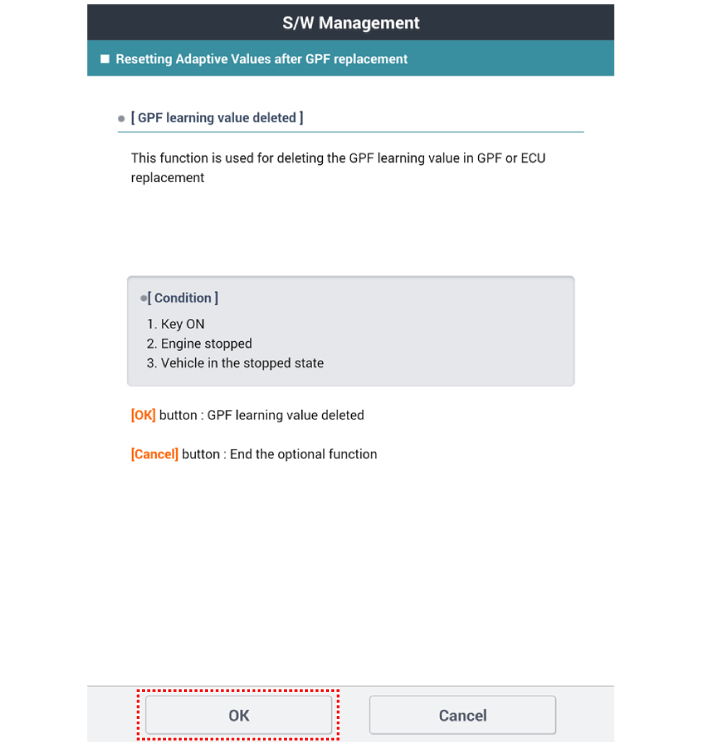 READ NEXT:
Description Continuous Variable Valve Timing (CVVT) system advances or retards the valve timing of the intake and exhaust valve in accordance with the ECM control signal which is calculated by the engine speed and load. By controlling CVVT, th
Manifold Absolute Pressure Sensor (MAPS) Intake Air Temperature Sensor (IATS) ETC (Electronic Throttle Conlrol) System Engine Coolant Temperature Sensor (ECTS) Crankshaft Position Sensor (CKPS) Camshaft Position Sensor (C
SEE MORE:
WARNING There may be some residual pressure even after "Release Residual Pressure in Fuel Line" work, so cover the hose connection with a shop towel to prevent residual fuel from spilling out before disconnecting any fuel connection.
Components Location Supplemental Restraint System Control Module (SRSC'M) Gravity Side Impact Sensor (G-SIS) _ C pillar Gravity Side Impact Sensor (G-SIS) _ B pillar Front Impact Sensor (FIS) RH Front Impact Sensor (FIS) LH Pres