Hyundai Tucson: General Information
Troubleshooting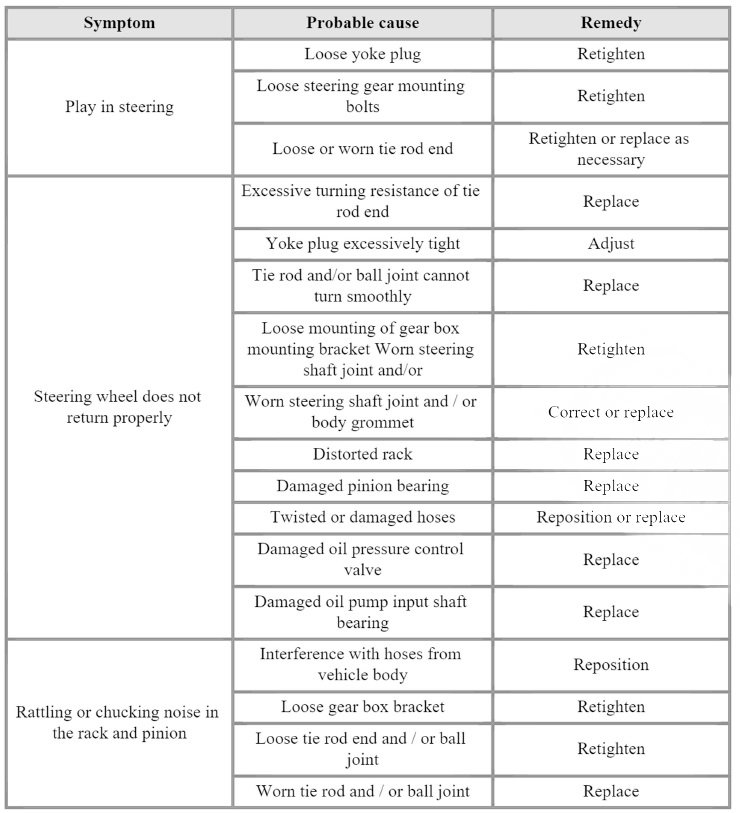 Specifications

Tightening torque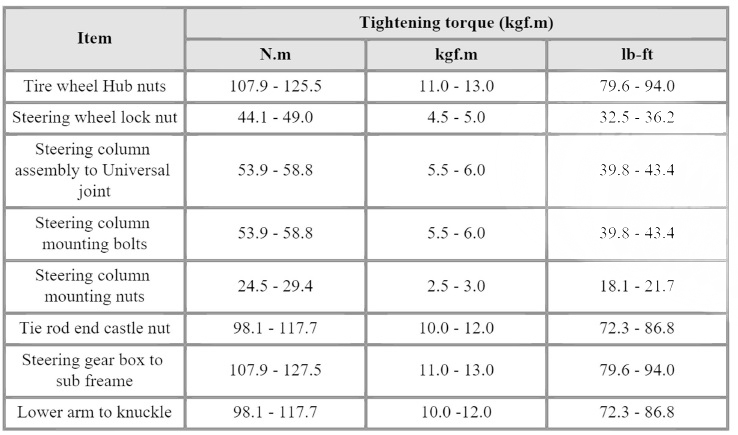 Special Service Tools
Tool (Number and Name)/ Illustration/ Use
09568-1S100 Ball joint remover/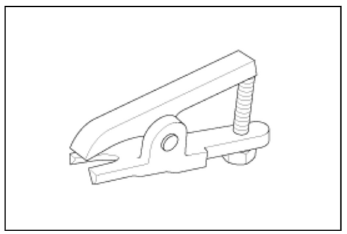 / Removal of the tie rod end ball joint.
09568-4R100 Lower arm ball joint remover/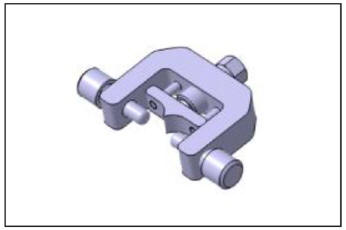 / Removal of the lower arm ball joint.
Service Adjustment Procedure
Steering Wheel Play Inspection
Turn the steering wheel so that the front wheels can face straight ahead.
Mark the center of the steering wheel.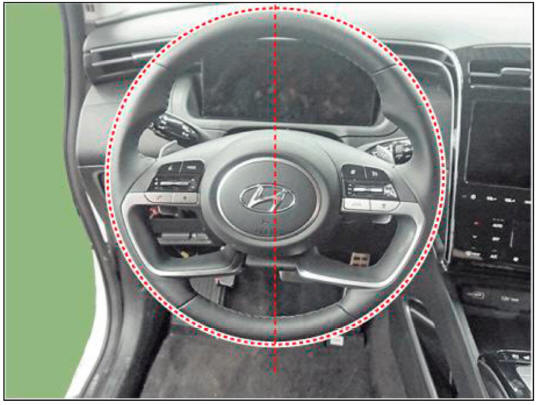 Measure the distance that the steering o wheel can be turned with out movingo the front wheels.
Standard value : 0 - 30mm (1.1811 in.) or less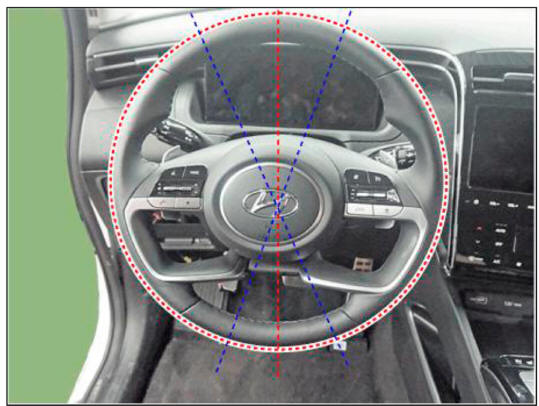 If the play exceeds standard value, inspect the steering column, shaft, and linkages.
Checking Stationary Steering Effort
Position the vehicle oil a level surface and place the steering wheel in the straight ahead position.
Attach a spring scale to the steering wheel. With the idle RPM, pull the scale and read it as soon as the tires begin to turn.
Standard value : 3.0kgf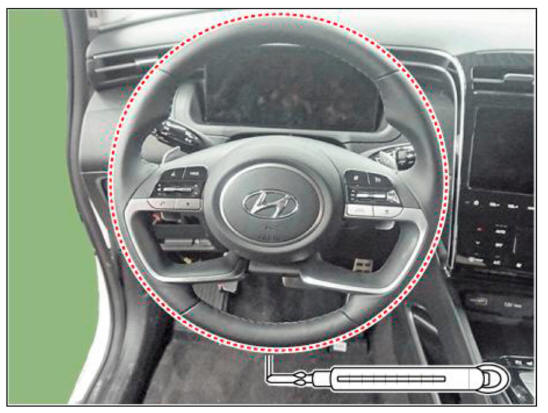 READ NEXT:
Components Lower cover Haptic motorr Paddle shift Steering Wheel Remote control switch Switch bezel Wiring Drive airbas module (DAB) Removal Turn the steering wheel so that the front wheels can face straight ahead. Turn
Disassembly Loosen the paddle shift switch mounting screw (A). Remove the paddle shift switch (A) after disconnecting the connector. Remove the lower cover (A) after loosening the screw. Disconnect the wiring
SEE MORE:
Components and Components Location Clutch pedal arm Clutch pedal assembly Reservoir hose Regulator Cluch tube Clutch hose Removal Remove the air cleaner assembly and air duct. (Refer to In case by Gasoline 1.6 T-GDI System
Navigation-based Smart Cruise Control will help drive at a safe speed according to the road conditions when driving on highways (or motorways) by using road information from the navigation system while Smart Cruise Control is operating. Informa